Senior Director, Indirect Procurement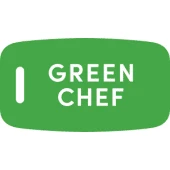 Green Chef
Sales & Business Development, Operations
New York, NY, USA
Posted on Wednesday, September 6, 2023
Role: Senior Director, Indirect Procurement
Location: NYC Headquarters
Get cooking with HelloFresh!
At HelloFresh, we want to change the way people eat forever by offering our customers high-quality food and recipes for different meal occasions. Over the past 10 years, we've seen this mission spread around the world and beyond our wildest dreams. Now, we are a global food solutions group and the world's leading meal kit company, active in 18 countries across 3 continents. So, how did we do it? Our weekly boxes full of exciting recipes and fresh ingredients have blossomed into a community of customers looking for delicious, healthy, and sustainable options. The HelloFresh Group now includes our core brand, HelloFresh, as well as Green Chef, EveryPlate, Chef's Plate, Factor, and Youfoodz.
The Senior Director of Indirect Procurement will be a key leader responsible for overseeing all aspects of indirect category sourcing for HelloFresh and its brands. We are looking for an experienced and strategic sourcing leader who is interested in helping us develop a best-in-class supply chain across all indirect spend categories, including Marketing, CapEx, and OpEx . The successful candidate will lead a team of sourcing professionals and work directly with our Senior Leadership and cross-functional partners across operations, engineering, marketing, and finance. We are looking for hands-on, data-driven talent with a focus on speed and agility. This person will play a major role in supporting the on-going success of HelloFresh and the evolution of our business.
You will…
Manage the procurement spend across indirect categories, developing our budget, and delivering the cost savings and functional improvement roadmaps
Develop and execute sourcing strategies to support HelloFresh's growth objectives, including identifying and evaluating new suppliers, negotiating contracts, and managing supplier relationships
Build a world-class sourcing team as we continue to expand and optimize all aspects of our procurement process
Develop and oversee the output of a small team of direct and indirect reports
Provide an integrated view of areas for improvement in strategic procurement ("source to contract") and transactional activity ("procure to pay")
Work closely with cross-functional teams including DC operations, engineering, marketing, and finance to ensure that sourcing strategies are aligned with business objectives and meet the needs of internal stakeholders
Monitor industry trends and changes in the competitive landscape to identify opportunities and risks, and adjust sourcing strategies accordingly
Ensure that all sourcing activities are conducted in compliance with company policies and applicable laws and regulations
Develop and maintain strong relationships with key suppliers, working collaboratively with them to identify opportunities for innovation and cost savings
Develop and implement processes and tools to track supplier performance and manage supplier risk; improve spend control and audit trail while driving efficiency gains, creating capacity for greater strategic focus by the team
At a minimum, you have...
Bachelor's degree in economics, business, supply chain management, or a related field; MBA preferred
Minimum of 8 years of senior leadership experience in sourcing, procurement, or supply chain management, ideally with a national consumer product business or e-commerce company
Deep knowledge of best practice procurement methodology, including RFPs, clean sheet cost modeling, total cost of ownership, root cause problem solving, and supplier evaluation / qualification processes
Experience deploying technology and tools to support ongoing operational improvements. Sound judgment and expertise about introducing automation and managing transitions from manual to tech-enabled processes
An integrative problem-solving approach, partnering across functions to deliver results
Demonstrated success in developing and executing sourcing strategies that deliver cost savings, quality improvements, and innovation
Strong negotiation and contract management skills
Excellent communication and interpersonal skills, with the ability to build strong relationships with internal and external stakeholders
Strong analytical skills with a passion for using data to develop innovative, effective solutions to address business needs. Ability to execute deep dives to eliminate problems at their source
Excitement for working in a fast-paced environment with a high level of ambiguity and change
Strong leadership and people management skills, with a track record of hiring, developing and motivating high-performing teams
You'll get...
Competitive Salary & 401k company match that vests immediately upon participation
Generous parental leave of 16 weeks & PTO policy
$0 monthly premium and other flexible health plans
75% discount on your subscription to HelloFresh (as well as other product initiatives)
Snacks, cold brew on tap & monthly catered lunches
Company sponsored outings & Employee Resource Groups
Collaborative, dynamic work environment within a fast-paced, mission-driven company
Our team is diverse, high-performing and international, helping us to create a truly inspiring work environment in which you will thrive!
It is the policy of HelloFresh not to discriminate against any employee or applicant for employment because of race, color, religion, sex, sexual orientation, gender identity, national origin, age, marital status, genetic information, disability or because they are a protected veteran.