Field Learning Training Specialist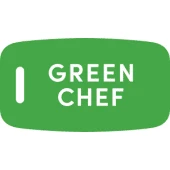 Green Chef
Burr Ridge, IL, USA
Posted on Wednesday, September 6, 2023
Job Description:
As the Field Training Specialist for Factor_ you will be responsible for developing and executing onboarding and recurring training programs for all new and existing kitchen and fulfillment staff across our three operations facilities. Expertise is needed to identify training gaps through a technical lens both operationally and learning oriented.
You will…
Facilitate group training both on the floor and classroom based that will cover a range of technical, operational, and/or management areas
Partner with the operations team to identify and prioritize training technical needs
Influence and design training curricula and/or recommend or utilize vendor programs that meet instructional goals and objectives to ensure team and bran success
Formulate training outlines and determine instructional methods that fit specific training needs
Select or develop training aids including training handbooks, demonstration models, multimedia visual aids, computer tutorials, and reference works
Perform administrative functions necessary to document training programs and track employee training and progress
Manage technical training events including arrangement of equipment procurement, room reservation, and facilities requests.
Evaluate effectiveness of training programs for incorporation of taught skills and techniques into employee work behavior and revise accordingly
Communicate and work with managers and supervisors to coordinate and schedule training
Stay abreast of the new trends and tools in employee development
Strategize with leadership to modify content and create innovative solutions for safe food handling practices.
Educate employees on Food safety and Quality expectations
Train to compliance and ensure PIT safety guidelines are followed
You are able to...
Design, develop, implement, and evaluate training plans, curricula, and methodology
Communicate effectively both written and verbal, and to listen, question, interpret, and clarify
Present complex information and respond to questions from a variety of audiences
Solve practical problems and detect or identify training problems
Remain organized and produce accurate, detailed, and high-quality work in a fast-paced environment
Manage time efficiently and perform crucial tasks in a timely fashion
Work flexible schedule including nights and weekends
Can identify opportunities to expand or shift course in order to take advantage of changes in the operations technical training environment.
Communicates effectively with senior leadership about shifting business priorities and projects.
Can inspire and motivate employees to perform at their best through positive encouragement and incentive initiatives.
Can coordinate between different teams to foster exchange of ideas and projects to meet goals.
Can operate autonomously and has the ability to create innovative solutions to further the company's overall goal.
Experience in Operations and Project Management
At a minimum, you have...
Associates degree and 2+ years of professional experience, preferably in technical training in a regulated environment
Proficiency with computer hardware and software
Advanced skills in Microsoft Suite and Google Suite
Experience in the Food & Beverage industry preferred
Experience in Operations Management, Supply Chain, Retail, Food Service or Hospitality
Experience in managing projects or multiple deadlines
Bilingual in Spanish
Experience on PIT equipment or training industrial employees in a manufacturing environment