Senior Copywriter & Social Media Manager (m/f/x)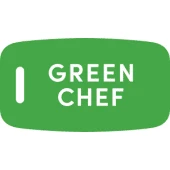 Green Chef
Marketing & Communications
Berlin, Germany
Posted on Monday, September 4, 2023
The role
As the Senior Copywriter & Social Media Manager, you'll join a cross-functional team that owns the marketing communication for HelloFresh Group's portfolio of brands across 16+ markets. As part of your responsibilities, you will help create, manage and execute the global organic social media strategy for multiple brands (HelloFresh, EveryPlate, Green Chef, Factor), as well as write and edit copy for a range of online and offline marketing assets. You will be a member of the International Marketing Communications team, but will work closely with various stakeholders including local brand teams, social media managers, designers, sustainability experts, other copywriters and translators. Your primary responsibility will be to act as the international point of contact for all organic social media activities at HelloFresh Group, coordinating with the local content teams to ensure that each of our accounts remains on-brand, on-strategy and on target. You will work with the Lead for International Content Strategy on developing the overall approach to and goals for our organic social media channels. This mostly applies to Instagram and Facebook, but could expand to other platforms in the future, such as TikTok.
Beyond organic social media, you will act as an editorial expert and copywriter, producing and managing brand-aligned content that will be seen by customers around the world on various content channels (such as CRM, blogs, apps, webpages and paid digital ads). You will use consumer insights and other data to craft compelling messaging that ultimately leads to conversions.
Above all, we are looking for people who will make HelloFresh better. We believe there are many different ways of developing skills and we love diverse experiences! So even if you don't "tick all the boxes" but think you'd thrive in this role, we would really like to learn more about you.
What you'll do
Act as the point of contact for all organic social media activities across all of HelloFresh Group's brands and markets. You will ensure that the company's overall approach is applied and that our Instagram, Facebook and other channels are generating consideration and conversion from the unique audiences found on them.
Report to senior management on the performance of all organic social media channels, tracking and presenting KPIs, as well as using this data to continuously iterate on the Global strategy and identify successful assets that can be scaled across markets, channels and brands.
Help create and iterate on HelloFresh Group's annual organic social media strategy that sets out the goals and processes for all brands' approaches. Hold regular meetings with counterparts in all local markets to make sure the strategy is coming to life and to get feedback on the strategy's effectiveness. Prepare templates, toolkits, monthly reports and other resources to improve efficiency and ensure adherence to best practices amongst local counterparts.
Oversee organic boosting activity globally. Work with local counterparts to ensure all campaigns are running smoothly and in alignment with the Global strategy. Monitor results and iterate accordingly.
Craft unique organic social media strategies for new brand and market launches. Prepare content calendars, and oversee localization, asset creation and scheduling.
Conceptualize and write impactful and engaging copy for multiple channels beyond organic social media, with an emphasis on CRM, paid social, display and other online advertising formats.
Use Jira, generative AI and other tools to facilitate translations, making sure they are in line with the established Tone of Voice Guides, brand marketing strategy, current brand messaging and wider business goals. This includes collaborating with our local copywriting teams to transcreate copy into different languages for our international markets.
Approach copy briefs with unique ideas that bring simplicity and charm to sometimes complex messaging. This includes writing copy for experiments and tests that will ultimately impact the direction of our brands' marketing communications.
Bring an understanding of the nuances of online and offline channels; keep up-to-date with best practices for respective channels – especially organic social media – based on internal data and external resources; share and implement learnings.
Together with various channel owners, understand how messages impact our KPIs, such as click-through rate, conversion rate and reactivation rate.
Proofread and edit copy for both internal and customer-facing communications.
What you'll bring
Minimum 5 years of professional experience in a relevant role as a social media strategist, copywriter and/or content strategist – ideally in the areas of food or tech.
A B.A. or M.A. from a top-tier university in Communications or another related field of study.
Proven track record of going beyond engagement on social media, using Instagram and Facebook to generate large audiences, consideration and conversion for brands.
Outstanding English copywriting and editing skills with the ability to develop creative copy, engaging conversion content and succinct instructional messaging.
Experience in brand marketing and/or performance marketing, and an understanding of how to adjust your written tone of voice to produce content for different brands.
An understanding of KPIs and how to interpret customer insights.
Confidence to learn and grow in the areas of brand marketing, localization, data-driven decision-making and stakeholder communication.
A talent for getting to the heart of complex subjects and explaining them simply through creative and impactful copywriting.
A passion for food and cooking, combined with the understanding of how to leverage copy to build brand credibility.
A native level of English; ideally, you also bring proficiency in at least one of the following second languages as a plus: German, Dutch, French, Spanish, Italian, Swedish, Danish or Norwegian.
Knowledge of Jira, Smartly, Meta Business Suite, Falcon, Google Suite, Airtable, Contentful and/or generative AI writing tools is a plus.
What we offer
Comprehensive relocation assistance to move to Berlin plus visa application support (if applicable)

A significant discount on your weekly HelloFresh box

Annual learning and development budget to attend conferences or purchase educational resources plus access to the HelloFresh Academy

Mental health support, including Headspace subscription and access to qualified therapists through Spill

Budget for home office supplies

Monthly transportation budget through Rydes app

Working parents support

Additional perks include: Annual German language budget, discounts for John Reed gyms & Urban Sports Club, regular company events, fresh fruit & free drinks in the office, in-house yoga classes, weekly discount on the Convini vending machine in the office

Hybrid working model (option to work from home for up to 50% if preferred)

Sabbatical leave option after 18 months of being with HelloFresh

HelloFresh Pension Scheme that is subsidized with 20% on top

A diverse and vibrant international environment of 90+ different nationalities

The chance to have a significant impact on one of the fastest-growing technology companies in Europe in an exciting growth phase
Are you up for the challenge?
Please submit your complete application below including your salary expectations and earliest starting date.
After submitting an application our team will review this and get back to you within 5 business days.