Operational Excellence Project Manager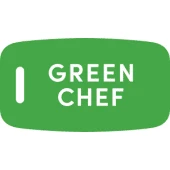 Green Chef
Operations
Amsterdam, Netherlands
Posted on Saturday, September 2, 2023
HelloFresh has been recognized as the #7 Best Place to Work in the list of Multinationals 2023 by Great Place to Work Netherlands! 🎉 Check out our amazing team and office here and learn more on our socials On LinkedIn and Instagram! Ready to join our team?
🍋 This is how you'll change the way people eat forever
We are looking for a Senior Operational Excellence Project Manager for our ambitious, fast growing team in Amsterdam. Working in the Operational Excellence team you take a leading role in developing a culture of excellence and continuous improvement in our supply chain.
You will help teams realize their improvement opportunities and take the lead on complex issues with unknown root causes. You will do this by collecting and analyzing data, diagnosing and monitoring operational processes and bringing this all together into solutions that will improve the day-to-day work of our operational teams. You will raise a company-wide awareness of our Operational Excellence (OpEx) strategy and you engage people from multiple departments, promoting a culture of change, whilst expanding our OpEx network.
This is an ideal role for someone looking to have lasting impact in all areas of operations, whilst advancing in the area of Operational Excellence.
🥑 This is how you'll make an impact:
Continuously challenge HelloFresh processes, ensuring their effectiveness and efficiency by identifying improvement opportunities and ensuring their implementation with the relevant teams.
Effectively manage cross-departmental projects from the initial ideation through to completion, ensuring an effective scoping, planning, communication and stakeholder management.
Diagnose processes, identify bottlenecks and collaborate with different stakeholders to improve the flow of our value chain, improve quality and reduce waste & cost.
Facilitate and guide project teams in identifying the root cause of incidents that disrupt our daily operations, by using problem-solving techniques.
Follow-up on projects in order to monitor the progress of planned improvements and to assure timely action, appropriate OpEx support, and achievement of the expected benefits.
Provide internal consultative services on specific OpEx projects and activities such as process mapping, value stream mapping, process design, data collection methods, establishing performance standards/metrics, ROI analysis 5 Whys and other root cause analysis & project management tools.
Build capability within teams, by targeting training in OpEx tools and methodologies.
Communicate and propagate OpEx success stories across the business and act as a change agent within HelloFresh.
Split your time between the Amsterdam office and open to travel to our Distribution Center in Bleiswijk and Logistic HUBs according to your project needs.
🍉 These are the ingredients you'll bring to the team:
5 - 7 years of professional experience in an Operational environment, such as Manufacturing, Production or Fulfillment, preferably in FMCG.
5+ years of proven experience in Project Management managing mid-to-large scale projects.
Preferred experience in Operational Excellence and Continuous Improvement, in the principles and methodologies of World Class Manufacturing, Lean Management and/or Toyota Production System.
Demonstrated experience in managing mid-to-large scale projects. As a strong Project Manager, you know how to set up and finish projects successfully, and how to engage your stakeholders.
An analytical mindset and know how to use data as the basis of your decisions.
Have a proven track record of building capabilities, coaching, training, mentoring and nurturing teams.
Demonstrable leadership skills, able to navigate and influence others from C-level down to the shop-floor.
You don't shy away from a challenge and are able to perform in a fast-paced and continuously changing work environment.
Lean Six Sigma Belt (Green or Black) or Lean Leader Certified is a plus.
Project Management certification is a plus.
Fluent in English.
🥕 This is our recipe:
Freedom to initiate, execute and implement your own ideas.
The opportunity to engage and collaborate with our colleagues across the globe.
Learning and development opportunities including a personal development budget.
24 holidays per year, plus 1 day per additional year of work.
A hybrid work setup, with a budget to help set up your home office.
Flexibility to work abroad.
Reimbursement of travel expenses to the office.
A discount on your weekly HelloFresh and/or Green Chef box.
Our FreshEnergy program including bootcamp, yoga, boxing, Headspace subscription, a collaboration with OpenUp for your mental wellbeing, webinars and other events.
Multiple ways of getting to a work-related appointment, for example by using our company cars or a MyWheels car.
Discount on your ClassPass subscription, and a discount for your gym membership via High Five Fitness Network.
Discount on your additional health insurance through Zilveren Kruis.
Healthy lunches, fruit and snacks in the office.
Monthly pension scheme.
🌱 Grow your career at HelloFresh
A career at HelloFresh is an opportunity to make an impact in a world-leading meal-kit company. Through our Learning Never Stops core value, we empower you to take your career development to your highest potential…but we don't just want to say it, we want to show it too.
Check out some amazing growth stories here:
🍍 Hungry for more?
Apply with your CV and a strong motivation to join us (in English please).
If we see a match, you'll have a video call with one of our recruiters to share more about what you can bring to the team.
Are both sides still positive? Then we proceed to the assessment stage to assess key skills required for the job.
Next up is an in-person interview with the hiring team to get to know you better and dive into more detail of your skills and how you are going to make an impact.
Lastly you'll have a conversation with someone from our Leadership team.