Associate Director of Operations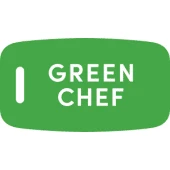 Green Chef
Operations
Phoenix, AZ, USA
Posted on Saturday, September 2, 2023
Associate Director of Operations
Location: Hello Fresh Phoenix AZ
Reports to: Director of Operations
Get Cookin' with HelloFresh...
At HelloFresh, we want to revolutionize the way we eat by making it more convenient and exciting to cook meals from scratch. We have offices all over the world and we deliver delicious meals to millions of people.
We are the industry leader in meal-kit subscription services and we're growing all the time. We have distinct meal-kit services that cater to everyone with the most menu variety in the market, which allows us to reach an incredibly wide population of people.
The HelloFresh team is diverse, high-performing, and international, and our work environment is an inspiring space where you can thrive as a result.
As the Associate Director, you will be a partner to the site Director & SVP to manage & build the fulfillment operations. Your time will be spent between running the daily operations, as well as driving improvement measures, and operational strategy. If you're looking to make an impact, lead from the front-lines and drive change from within, this is it!
You will...
Identify problems in the fulfillment operations and drive continuous improvement strategies for the distribution center
Collaborate with the Director of Operations to develop an operations improvement road map in collaboration with SVP & other site directors
Ensure adherence to OSHA, GMP, SQF, food safety and facility compliance while meeting operational goals and continuously improving production.
Drive Safety, Quality, Cost, and Delivery, while growing and expanding capabilities that meet warehouse mandatory requirements
Lead and supervise a team of managers, their supervisors and hourly associates
Share and exchange operational best practices with the (associate) directors of our other sites
Develop and deliver operational procedures for all of fulfillment and supporting processes
Drive strategic planning and forecasting ensuring operational alignment
Reward and recognize performance and execute on progressive discipline, as needed
Mentor, train and develop teammates for career progression and learning
Create a positive team dynamic that encourages all employees in the fulfillment center to: provide feedback and drive change within the facility, adapt to the ever-changing business and stay focused on the customer experience
Drive a customer-focused environment committed to delivering the highest quality product to our customers
You are/have….
Bold: you're adventurous, outgoing and optimistic; you're confident making decisions and taking calculated risks
Entrepreneurial Spirit: you have the vision, passion, and imagination; you are not afraid to ask 'what if' and constantly challenge the status quo
Versatile: you roll with the punches and don't get overwhelmed easily; you enjoy grinding away at issues and have a knack for delivering results in hyper-growth, constantly changing environments
Analytical: data is your friend; you're able to translate numbers into action and pave the way for efficiency
Team-oriented: you have a track record of leading cross-functional teams and cultivating collaborative partnerships at all levels and departments of an organization
Strategic: you recognize and resolve situations that are ambiguous or challenging and use logic to identify alternatives, evaluate, and present approaches to solving complex problems while thinking in terms of contingency plans
Customer-focused: slightly obsessive-compulsive when it comes to customer experience and strive to deliver a product that is second to none
Comprehensive background in Fulfillment, Shipping, Receiving, and Warehousing
Inventory control management with a background in building/improving warehouse management or inventory tracking systems (WMS implementation a plus).
Motivated, developed and managed 150-200+ employees - our culture is a critical part of our success, and you need to help drive it
Excitement for working in a fast-paced environment with a high level of ambiguity and change
Interest in spending most of your time on the shop floor and working directly with all levels of staff
Continuous improvement and project management skills
High level of integrity and ethics with excellent follow-through
Bilingual in Spanish/English strongly preferred
At a minimum, you have...
Bachelor's Degree required - Master's preferred
8+ years of experience managing operations or production within the Food/Beverage/Perishables
Familiarity with FSMA, HACCP, SQF
Deep knowledge of Lean manufacturing
Flexibility to work weekends and/or night shifts
You'll get…
Competitive Salary & 401K company match that vests immediately upon participation
Generous parental leave of 16 weeks & PTO policy
$0 monthly premium and other flexible health plans effective first day of employment
75% discount on your subscription to HelloFresh (as well as other product initiatives)
Snacks, coffee & catered meals
Company sponsored outings & Employee Resource Groups
Collaborative, dynamic work environment within a fast-paced, mission-driven company
It is the policy of HelloFresh not to discriminate against any employee or applicant for employment because of race, color, religion, sex, sexual orientation, gender identity, national origin, age, marital status, genetic information, disability or because he or she is a protected veteran.