Sanitation Associate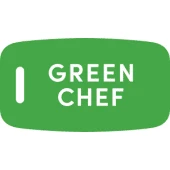 Green Chef
Phoenix, AZ, USA
Posted on Thursday, August 31, 2023
Starting Pay Rate: $17 an hour
Wednesday - Saturday 8:00 AM-6:30 PM.
Come see what's cookin' at HelloFresh!
At HelloFresh, we want to revolutionize the way we eat by making it more convenient and exciting to cook meals from scratch. We have offices all over the world and we deliver delicious meals to millions of people.
We are the industry leader in meal-kit subscription services and we're growing all the time. We have distinct meal-kit services that cater to everyone with the most menu variety in the market, which allows us to reach an incredibly wide population of people.
The HelloFresh team is diverse, high-performing, and international, and our work environment is an inspiring space where you can thrive as a result.
You'll get…
Receive continual pay rate increases.$1 per hour after your first 30 day and $.25 per hour every 90 days up to $2 per hour at the 2-year mark.
Competitive Salary & 401K company match that vests immediately upon participation
Generous parental leave of 4 weeks & PTO policy
$0 monthly health insurance premium and other flexible health plans effective first day of employment
75% discount on your subscription to HelloFresh (as well as other product initiatives). Over $4,500 in savings per year!
Collaborative, dynamic work environment within a fast-paced, mission-driven company
Career growth and opportunities for promotions. We hire from within!
You are...
Able to perform the essential functions of the position with or without reasonable accommodation, including:
Responsible for cleaning and sanitation of all food production equipment and machinery. I.E. Production machines, tables, mats, compost bins, sinks, drains, walls, and any surface that is scheduled for sanitation duties.
Responsible for cleaning and sanitizing all kitting and packing equipment and surfaces.
Working in a temperature-controlled environment
Regularly lifting and moving up to 25 pounds, and occasionally lifting and moving up to 50 pounds with or without assistance
Understanding and adhering to all safety standards and requirements
At a minimum, you...
Must be at least 18 years old
Previous experience working in sanitation/janitorial preferred, however no experience necessary, you will receive training on your first day!