Manager, Paid Search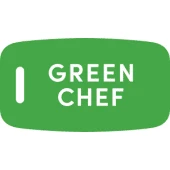 Green Chef
Marketing & Communications
New York, NY, USA
Posted on Thursday, August 31, 2023
Role: Manager, Paid Search
Vertical: HelloFresh
Location: NYC - hybrid
Reports to: Sr Director, Growth Marketing
Job Description:
As the Manager of Paid Search you will be responsible for the largest channel across our brands as part of the North America team specifically Canada. You will lead a team of search experts and help us scale cost-effective customer acquisition and reactivation campaigns across multiple search and biddable product categories. Reporting to our Sr Director, Growth Marketing you will help develop and execute the strategic plan, use analytics to inform decisions and drive execution to optimize a significant marketing budget against company goals.
This role is a high performance/high impact role with opportunity to work with teams across the organization from Brand, Discounts, Creative, and Analytics. To kick things off, we would like you to focus on SEA, Content as a Strategic Investments, work with our in-house SEO experts and agencies to find synergies to bring high quality customers to the business. Lead the development of the roadmap and execute key campaigns across our brand portfolio (HelloFresh, Chef's Plate, and Factor_).
You will…
Plan, design, and execute campaigns from execution to completion.
Lead day-to-day execution of search engine advertising campaigns including keyword research, researched content gap recommendations, strategic optimization of existing content, competitor analysis and site improvements
Be responsible for all campaign management, budgeting, and optimization
Create automated dashboards, run reports, measure performance, conduct post-analysis of editorial initiatives, and share insights with stakeholders to ensure teams are pacing to meet goals
Execute tests across search portfolios in order to optimize in-house systems and algorithms in order to grow the scale and efficiency of our search marketing programs.
Partner with internal teams to optimize campaign performance; e.g. Creative, BI, CRM, etc.—(targeting, optimization, creative direction, etc.)
Work with Brand Team to oversee and provide feedback for paid search ad copy
You are...
Obsessed with growth while not being afraid to get your hands dirty
Passionate about deducing consumer experience and what signals Google uses to evaluate information
Persistent and have bias-to-action with a track record of performance. Interest in other growth/performance marketing channels is a plus
A natural hustler with a contagious "can-do" attitude who thrives in fast-paced environments
An expert in search bidding strategies and understand auction dynamics and objectives including tCPA & tROAS
Gifted with analytical capabilities and the ability to turn trends into actionable insights and hypothesis
Responsible and love owning projects from start to finish
A great communicator and truly are a team player
Proactive and enjoy coming up with new ideas and can explain your rationale
Strong analytical skills; able to use data to optimize day-to-day performance and run split testing campaigns.
At a minimum, you have...
A bachelor's degree with a strong academic record and/or proven relevant experience in a performance marketing or highly commercial role.
4-5 years of experience in Paid Search, either from an agency or client side role
3+ years experience in team management and leadership roles
Knowledge of Paid Search bidding, targeting, optimization.
Familiarity with tag management & app tracking setup and troubleshooting.
Experience managing campaigns in other Paid Search campaign types: Shopping, App Campaigns, Discovery, etc.
Experience working with performance marketing metrics and platform reporting.
Strong analytical ability and problem-solving skills. Able to use data to optimize day-to-day performance.
Strong organizational skills and project management ability
Google and Bing Ads certified preferred but not required