International Category Manager - Root, Standard Vegetables & Fruits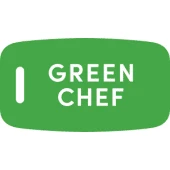 Green Chef
London, UK
Posted on Thursday, August 31, 2023
The role
We are hiring an International Category Manager to join our Root and Standard Vegetables & Fruits Team. Reporting to the subcategory Team Lead, this role will focus on one of HelloFresh's most mature markets, the UK, while also involving projects and tenders with European-wide coverage. You will become part of an exceptional strategic team within one of Europe's fastest-growing companies. From day one, you will take on real accountability, tackle significant challenges, and collaborate with both local and global suppliers to steer our strategy towards value-creating solutions.
The ideal candidate will possess a blend of entrepreneurialism, creativity, administrative expertise, and negotiation skills. Above all, we are searching for individuals who will contribute to the continuous improvement of HelloFresh. We firmly believe in diverse skill development, valuing a range of experiences. Even if you don't meet every qualification listed, but believe you would excel in this role, we encourage you to share more about yourself.
What you'll do
Take ownership of all commercial aspects across the sub-category Root and Standard Vegetables & Fruits
Develop, consult on, and implement cross-functional category strategies
Drive the category forward through informed decisions based on market-leading insights and intelligence ("making it happen, not waiting for it")
Utilize data, knowledge, and industry insights to forecast future cost pricing
Collaborate closely with the category team and internal stakeholders to solve shared challenges and advance the category strategy
Lead the supplier selection process and negotiations to secure maximum value while meeting clear service and quality requirements
Optimize our Produce supply network to enhance the customer experience
Influence key internal stakeholders to ensure alignment and drive key performance metrics
Develop robust cost models through detailed analysis and track key commodity prices, ensuring accurate cost prices
Lead the team through various projects and strategic step-change ideas, leaving a positive legacy
What you'll bring
Minimum of 3 years of direct Procurement experience (preferably in produce)
Thrives in a relaxed yet fast-paced work environment
Agile - comfortable with autonomy in a fast-moving and dynamic setting
Data-driven - proficient in organizing, exploring, and synthesizing unstructured data into actionable insights (advanced Excel skills required)
Intellectually curious - a desire to understand how and why things work, consistently challenging the status quo
Leadership skills - takes initiative, grasps complex concepts, and leads the team towards goals
Excellent communicator - articulate in written and verbal communication across all levels
Collaborative - excels in cross-functional collaboration and can work effectively with diverse opinions
What we offer
Join a purpose-driven company, contributing to shaping the future
Impact one of Europe's fastest-growing technology companies during an exciting growth phase
Experience a diverse and vibrant international environment with over 70 different nationalities
Access to learning and development support from day one, including the HelloFresh Academy and annual budget for conferences and educational resources
Enjoy a healthy discount on weekly HelloFresh boxes
Are you up for the challenge?
Please submit your complete application below including your salary expectations and earliest starting date.
After submitting an application our team will review this and get back to you within 5 business days.