Recipe Tester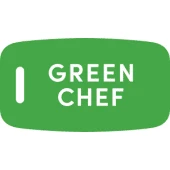 Green Chef
London, UK
Posted on Wednesday, August 30, 2023
As our Recipe Tester, you will be doing analysis through cooking! This is an essential part of the HelloFresh recipe testing process - reviewing, adjusting and re-cooking existing HelloFresh recipes. You will also support the recipe testing by planning, tracking and managing your workload through various testing and feedback processes.
What you will be doing:
You will co-manage the HelloFresh development kitchen - adhering to HAACAP standards, keeping the kitchen stocked up with all our ingredients, weekly clean down and stock take, and generally maintain an orderly and food safe kitchen.
Validate/final test our recipes after they've been externally tested to ensure they can be realistically achieved by our customers.
Managing our external testing panel - in terms of workload, stock sheets, process feedback.
Managing ingredients for recipe development in the HelloFresh development kitchen for the whole team.
Maintain the cleanliness and organisation of the kitchen and the ingredients used in recipe development.
Meeting weekly team and recipe deadlines and ensuring accuracy throughout.
Checking and editing recipes to ensure all ordering data and instructions are correct, adhering to our style guide and ensuring they are easy to understand from a customer perspective.
Working with the culinary team and editing recipes according to internal feedback.
Presenting the results of recipe testing to department management, providing critical feedback and recommendations.
Striving to identify and implement process improvements.
Who you are:
Either a qualification /diploma in a food-related field, or experience in a food organisation.
Fantastic organisational skills: ability to manage priorities simultaneously and meet time-sensitive deadlines in a fast-paced environment.
Excellent attention to detail.
A working knowledge/experience of MS Excel or Google Sheets.
Good Communication skills – both written and verbal.
Teamwork: proven ability to work effectively within a team and across teams.
A passion for food and a creative mindset.
Confident in offering and receiving constructive criticism to other members of the team in group recipe discussions.