Warehouse Lead - Phoenix, AZ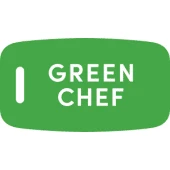 Green Chef
Phoenix, AZ, USA
Posted on Tuesday, August 29, 2023
The Logistic Warehouse Lead will be responsible for the day-to-day data entry and transactional receiving of returned boxes by drivers. In addition, you will manage all return volume, including the processing and deep dives into root causes. You will be responsible for understanding the root causes of returns coming from drivers at any one time and reporting on those issues. The Logistics Warehouse Lead will lead and cultivate a functional working relationship with all levels of personnel throughout the organization.
Available Shift: Wed-Sat / 1:30 pm - 10:00 pm
Hourly Rate: $20.00 - an extra $1.50 for working Sat and/or Sun
You will...
Report to the Delivery Station Site Manager to support operational returns and communicate delays or any issues while quickly analyzing and prioritizing work to prevent failures
Input and maintain a database of returns and other performance indicators, ensuring a high degree of accuracy
Monitor on-site fleet for damage and maintain records. Provide quality and safety concerns to the Fleet Manager.
Responsible for ensuring UTR safety policies and audits are completed
Monitor routes still on the road and communicate, adjust, and help drivers complete delivery routes accordingly.
Perform routing.
Perform some dispatching functions for drivers and provide coverage for the Delivery Station Supervisor/Delivery Station Site Manager on nightshift, weekends, and holidays.
Monitor and evaluate quality, returns, vans, and other agreed indicators
Ensure security of all HelloFresh assets (hub facilities, vehicles, inventory)
Employees are expected to perform related responsibilities assigned by management, which may be added or revised based on business and operational needs, with or without advance notice
Inbound delivery vehicles and track out-of-service issues
Occasionally, transport delayed package deliveries to customers, move vans in and out of the building, and transport vehicles to and from repair shops.
Have good attendance and punctuality.
You are...
Inclusive in your approach to engage staff and bring out the best performance in a team
A conveyer of clear vision, setting direction and goals, and driving team understanding during daily/weekly stand-ups and leadership reviews.
Sound in data-driven decisions that express originality and an enterprising mindset.
Collaborative - enjoys working with different teams to gather inputs.
You have…
High school diploma or equivalent
Must be at least 22 years old and legally authorized to work in the US
6+ months of previous cargo/big box truck driving experience required
Possess and maintain a valid driver's license
Have a clean driving record
Can work flexible hours, including overtime, weekends, and holidays
Must be able to pass all pre-employment screens (including drug, background, and criminal checks)
1+ years experience in operations for fulfillment, supply chain, logistics, or transportation companies
Meet schedules/timelines and organize your own work. Can reliably work alternative and flexible work schedules, including nights, Sundays, and Holidays
Basic proficiency in manipulating data and reporting
This position's essential functions demand the performance of the following physical requirements with or without reasonable accommodation:

Can lift/move up to 50 lbs and participate in physical job activities such as standing, walking, and crouching daily. Can work in an environment that may be hot, cold, and noisy.
You'll get…
Competitive Hourly Wage of $20.00 - an extra $1.50 for working Sat and/or Sun
401K company match that vests immediately upon participation
Generous parental leave of 4 weeks & PTO policy
Flexible health plans effective first day of employment
75% discount on your subscription to HelloFresh (as well as other product initiatives)
Collaborative, dynamic work environment within a fast-paced, mission-driven company
It is the policy of HelloFresh not to discriminate against any employee or applicant for employment because of race, color, religion, sex (including pregnancy), sexual orientation, gender identity, national origin, age, marital status, genetic information, disability, because they are a protected veteran, or any other protected classification under federal, state, or local law.
.