Videographer (Food & Brand Content)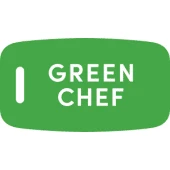 Green Chef
Marketing & Communications
New York, NY, USA
Posted on Tuesday, August 29, 2023
Title: Videographer (Food & Brand Content)
HelloFresh is in search of a full-time videographer to join our in-house studio team in NYC. Reporting to the Lead Photographer, the candidate will work closely with our Brand Operations team to create exceptional performance videos to drive customer engagement and acquisition.
The candidate should be passionate about food videography and experienced in an in-house production workflow. Should be passionate about UGC content as well as high end videography. The right candidate will be comfortable shooting and assisting with both regular, recurring production projects as well as large campaigns with speed and efficiency, always resulting in engaging, best-in-class performance video content. The ability to multitask while maintaining attention to detail is essential to success in this role.
You will...
Work daily in a fast paced, high volume studio following SOPs to produce

video content

that meets brand guidelines

Direct talent and crew on set

Light editing required

Create videos across 5 brands for marketing, advertising, and social media campaigns.

Create

distinct, evocative, brand-appropriate

lighting setups for all videos

Work in the HelloFresh studio with onsite gear and lighting equipment

Work with a talented team of art directors to create

performance videos designed to engage a diverse set of personas with

in a few seconds.

Ensure all shot lists are followed and daily workload is accurately documented and achieved

Execute shot lists while being able to adjust on the fly as needed, accommodate feedback, and add value where possible

Share responsibility for care, upkeep, and maintenance of studio workspace and equipment

Perform regular administrative duties relevant to studio operations

Work with the studio team—food & prop stylists—to create high conversion rate, performance video

Perform file trafficking duties including uploading and downloading files, file transfers and backups, filling out post-production documents, and corresponding with post production partners and internal stakeholders on deliverables

Manage critically important creative, client relationships and to be able to quickly pivot and adjust to data and criticism.

The ability to shoot in 4K and Log formats.

Can shoot for various mediums like Instagram, Tik Tok, and Facebook. Possesses the ability to move from high end videography to UGC videography

Strong understanding of lighting and color for video

Stop Motion Animation

Still Photography
You are...
Detail and Process Oriented: You have the ability to consistently produce videos in line with brand guidelines within time and resource constraints

Enthusiastic: A creative thinker and team player, which your colleagues would describe you as. Your organization and ability to communicate clearly and calmly under pressure with staff, team members, and clients make you an essential member of any workplace.

Experienced: Have a history of creating high end performance video either in-house or as a freelancer. You have a strong understanding of studio lighting and are passionate about food video content. You can create process and create a seamless working experience with your teammates

Discerning: You have an acute ability to read lighting and master video guidelines easily differentiating and replicating the unique visual identities of our brands and products. You have a master of both handheld video practices and in high end studio video production.

Leadership: Can direct talent, crew and communicate effectively with Art directors on sets big and small.
At a minimum, you have...
Bachelor's degree and 4-6 years of

video experience

Proficiency in Adobe Premiere Pro

Proficiency in working with Canon C70, IPhone, and Arri

Demonstrated ability to shoot in a studio using lighting equipment, including continuous and strobe

Strong food videography portfolio that demonstrates skill level and technical abilities

Experience working collaboratively with food and prop stylists on set

Ability to follow strict, detailed photography briefs and adjust to feedback and critique from stakeholders while on set

Ability to create a solid composition while adhering to brand guidelines

Experience with pacing and balance needed to work with food and fresh ingredients

An understanding and feeling for food and shooting fresh ingredients
You'll get…
Competitive salary, 401k with company match that vests immediately upon participation, and company equity plan based on role

Generous PTO and parental leave of up to 16 weeks

Comprehensive health and wellness benefits with options at $0 monthly, effective first day of employment

Tuition reimbursement for continuing education

Up to 75% discount on subscriptions to HelloFresh meal plans (HelloFresh, Green Chef, Everyplate, and Factor_)

Access to 6 different Employee Resource Groups (ERGs) including those for minorities, women, veterans, parents, and LGBTQ+

Inclusive, collaborative, and dynamic work environment within a fast-paced, mission-driven company that is growing exponentially year over year