Senior Manager of Project Execution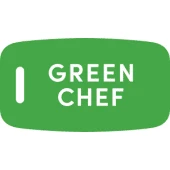 Green Chef
Irving, TX, USA · Newnan, GA, USA · Newark, NJ, USA
Posted on Saturday, August 26, 2023
Senior Manager, Project Execution
Target Level: Senior Manager
Location: Newark NJ, Newnan GA, Irving TX, Irving, TX, Aurora CO, Aurora IL, Phoenix AZ, Goodyear, AZ, Bolingbrook, IL
Reports to: Associate Director, Engineering Project Management
Come see what's cookin' at HelloFresh!
At HelloFresh, we want to revolutionize the way we eat by making it more convenient and exciting to cook meals from scratch. We have offices all over the world and we deliver delicious meals to millions of people.
We are the industry leader in meal-kit subscription services and we're growing all the time. We have distinct meal-kit services that cater to everyone with the most menu variety in the market, which allows us to reach an incredibly wide population of people.
The HelloFresh team is diverse, high-performing, and international, and our work environment is an inspiring space where you can thrive as a result.
Senior Manager, Project Execution Job Description:
The Senior Manager of Project Execution is responsible for overseeing the successful implementation of all engineering projects across the HelloFresh network. This position will lead a diverse team of engineering project managers, responsible for the overall strategic direction of the department and personnel development activities. You will be asked to travel up to 35% within the United States.
You will…
Lead dedicated project management team to manage complex engineering projects related to new production technologies, capital investments, new production start-ups, and cost savings opportunities.
Support project management team's execution of projects with demanding schedules and aggressive cost targets often with changing requirements.
Routinely assess project risks and identify alternative paths to offset risks.
Complete activities to support near and long-term business strategies, such as identification of new technologies that can provide meaningful benefits, capital project justifications and oversight, and championing changes that drive measurable operational improvements.
Provide overall leadership and management to any assigned teams — ensuring key competencies are identified, developed, and maintained through internal talent or use of external resources.
Improve and maintain the project management process for the engineering organization and ensure project management best practices are followed.
Your traits…
Demonstrated leadership skills with a rational, logical, and fact driven decision-making approach. Able to set clear standards for the team to follow and is one who leads by example.
Excellent written and verbal communication skills. Can independently manage cadence of communication, both formal and informal, and accurately relay information across all levels of the organization.
Utilizes logic and reasoning to identify the strengths and weaknesses of alternative solutions, conclusions, or approaches to problems.
Driven by results and pushes projects to completion with a sense of urgency. Focuses on activities that have tangible business outcomes.
Proven experience in planning, organizing, and project management. Able to construct organized project plans from complex inputs & able to track project statuses across a large program. Maintains accurate record keeping throughout frequent project iterations.
Ability to develop and manage project scopes, schedules, budgets, and resource requirements while effectively tracking performance goals.
You have…
BS Industrial Engineering or other Engineering field preferred, or equivalent technical experience. MS/MBA preferred.
10+ years of project management experience in multi-site ecommerce, fulfillment, distribution, manufacturing, or processing environments.
Extensive experience with automated or semi-automated equipment implementation and/or optimization.
Experience with Google Workspace, project management software, and WCS/WES/WMS system integration.
AutoCAD proficiency and PMP certification desired.
You'll get…
Competitive Salary & 401k company match that vests immediately upon participation
Generous parental leave of 16 weeks & PTO policy, as well as paid holidays off
$0 monthly premium and other flexible health plans
Amazing discounts, including up to 75% off HelloFresh subscription
Emergency child and adult care services
Collaborative, dynamic work environment within a fast-paced, mission-driven company
It is the policy of HelloFresh not to discriminate against any employee or applicant for employment because of race, color, religion, sex (including pregnancy), sexual orientation, gender identity, national origin, age, marital status, genetic information, disability, because they are a protected veteran, or any other protected classification under federal, state, or local law.