Lead Central HR Administrator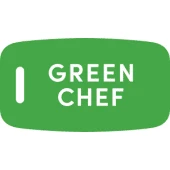 Green Chef
People & HR
Irving, TX, USA
Posted on Saturday, August 26, 2023
Come see what's cookin' at HelloFresh!
At HelloFresh, we want to revolutionize the way we eat by making it more convenient and exciting to cook meals from scratch. We have offices all over the world and we deliver delicious meals to millions of people.
We are the industry leader in meal-kit subscription services and we're growing all the time. We have distinct meal-kit services that cater to everyone with the most menu variety in the market, which allows us to reach an incredibly wide population of people.
The HelloFresh team is diverse, high-performing, and international, and our work environment is an inspiring space where you can thrive as a result.
Job Description:
The Field Shared Services team is the newest function of the rapidly growing HelloFresh Field HR Team. This exciting function is designed to help streamline and improve all administrative related tasks in order to have better data, smoother processes, more efficient payroll and much more. The Field Shared Services function is the backbone of the Field HR Team and will stretch across all locations. It will grow as we expand HelloFresh, Green Chef, Every Plate, and Factor access the US and provide internal job growth along the way.
As we continue to scale this new function, we're hiring a Field Shared Services Lead to support the teams in our distribution centers and support the hybrid working model. In this role, you will serve as the main point of contact for the DC's Field Shared Services Admin team and manage a diverse hybrid (half onsite, half remote) team of up to 9 Admins. You will provide support to team members and serve as backup for all tasks when required. Your goal is to create and maintain an environment where our Admins can do their best work -- in an effective, professional, and safe environment. You will operate independently and ensure the smooth day-to-day execution of Admin processes, helping to improve and standardize procedures along the way. This position will report to the SR HR Manager of the Field Shared Services team.
Data drivenness is one of the key foundations of our Hellofresh DNA and critical operational decisions such as labor planning and staffing are heavily reliant on Central Admin processes and data integrity. A successful candidate will be an individual that can exercise independent judgment, have key attention to detail, have problem solving skills, lead with a sense of urgency, and possess excellent communication skills.
You will ...
Partner with FSS leadership to standardize core FSS processes
Be a role model leader and a champion of change, building organizational trust and promoting a positive workplace culture, partnering and communicating regularly with DC leadership and cross-functional teams
Own roster management for the site to support network level consistency for workforce planning and staffing
Own schedules for your team of admins as well as task assignments to drive daily coverage of all FSS tasks.
Ensure all FSS daily processes are executed in accordance with respective deadlines such as payroll deadlines and status change deadlines
Act as backup for each owner admin function of New Hire, Roster Admin, Payroll/Timekeeping, and Pool Generalist as needed
Perform Data Entry in various HR systems
Liaise between the FSS team, FSS Leadership and DC leadership
Complete tasks and oversight with minimal supervision from the FSS SR Manager, but also know when to ask for additional support if needed
Support professional development of FSS Admins through frequent feedback, documentation, and partnership with the FSS SR Manager
Perform other duties as assigned
You are...
A Leader who can foster team cooperation for a group of employees
Results Driven
Excellent at Time Management: maintaining momentum and keeping associates on task to meet goals and deadlines
A highly collaborative leader with the ability to partner with and influence key business leaders and build high functioning teams
Excellent Communicator: expresses ideas and thoughts clearly and with tact and diplomacy (verbal/written)
Learning focused: able to effectively train Central Admins, Local HR and Site Leadership on FCA processes
Good Judgment: Is able to make informed decisions and escalate when necessary
Strong organizational skills and a goal-oriented approach to work
Able to work independently while also contributing to a high-performing team
Focused on effective teamwork with the capability to thrive in an autonomous environment
Able to creatively and efficiently execute against several competing tasks and projects
Be an innovative, strategic thinker who can effectively leverage data to improve efficiency in a production focused operational environment
At a minimum, you have...
Exceptional communication, interpersonal, and problem solving skills;
2+ years of work experience in people leadership or HR
Proficiency with Google Apps (ie., Gmail, Docs, Sheets), and Microsoft Suite
Bachelor's degree or equivalent job experience
Highest levels of integrity and ethics with great follow-through on tasks
Ability to work nights, weekends, and holidays
Supervisory Responsibility
This position provides guidance to associates by coordinating work and resolving problems. The FSS Lead's performance is evaluated by their leadership of the FSS Admins, productivity of their designated team, Quality of tasks completed each shift, and ability to effectively lead employee performance on the team.
You'll get…
Competitive Salary & 401K company match that vests immediately upon participation
Generous parental leave of 16 weeks & PTO policy
$0 monthly premium and other flexible health plans effective first day of employment
75% discount on your subscription to HelloFresh (as well as other product initiatives)
Snacks, coffee & catered meals
Company sponsored outings & Employee Resource Groups
Collaborative, dynamic work environment within a fast-paced, mission-driven company
It is the policy of HelloFresh not to discriminate against any employee or applicant for employment because of race, color, religion, sex, sexual orientation, gender identity, national origin, age, marital status, genetic information, disability or because he or she is a protected veteran.