Senior Manager, Affiliate Marketing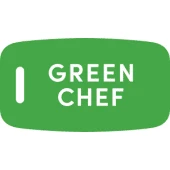 Green Chef
Marketing & Communications
New York, NY, USA
Posted on Thursday, August 24, 2023
Sr. Manager, Affiliate Marketing
Location: New York, NY OR Boulder, CO (In office 2 times/week)
Reports to: Sr Director of Sales/Growth
We are hiring a Sr. Manager, Affiliate Marketing to join our Growth Marketing team. In this role, you will manage and scale the affiliate programs for HelloFresh, Green Chef, Factor_, and Every Plate. You'll need to be extremely motivated, organized, goal-oriented, and have exceptional communication and analytical skills to succeed in this role. This position will be critical in the continued growth of one of our major acquisition channels. You should be passionate about data analysis and driving significant growth for our brands.
You will ...
Work across our brand portfolio to maintain our market leadership in one of the fastest-growing verticals
Manage work streams and output of affiliate agency and internal affiliate team to drive results in the channel across brand portfolio
Own end-to-end digital acquisition campaigns, from strategy development to capturing business requirements, to planning, delivery, execution and reporting on performance metrics
Identify partnership opportunities that can meet efficient CAC goals, create business proposals and collaborate with cross functional teams across finance, legal and growth to assess opportunities
Plan and troubleshoot technology/analytics integrations with affiliate management platform, direct integrations with new networks, and manage reporting integrations with internal partners
Own channel performance and represent your work to senior marketing leaders, drive the channel strategy, and own the forecasting, roadmap, and goal setting processes
Prepare detailed reports, tracking progress (by partner and campaigns), analyze results, identify and troubleshoot issues
Proactively use data, trends, market insights, and logic to develop tailored campaign recommendations and opportunities for optimizations on a weekly basis
Recruit new partner opportunities to launch and test innovative traditional and non-traditional affiliate campaigns with strategies that align with brand business plans.
Coach and manage two direct reports; retain and develop your team into top talent within the organization. Keep the team on track to meet deadlines and goals; drive them to adapt when necessary.
Stay on top of emerging affiliate marketing industry trends to evaluate new management approaches, publisher models, or technologies that can help the business grow and keep us one step ahead of competitors
You are...
Analytical in nature; confident in building reports from scratch to present KPIs with internal and external stakeholders
Highly organized with exceptional multi-tasking skills
Data driven. Advising and guiding based on data-driven metrics, track defined targets to measure team-level performance; lead team through challenges in a calm and productive manner
Exceptional systematic and investigative thinking. Capable of diagnosing roadblocks and optimizing day-to-day performance
Interested in diving into data to find the root causes of performance issues and w/w and y/y trends
Exceptional communication and negotiation skills
A proven track record delivering results in scaling large affiliate marketing programs
Highly organized and comfortable with making prioritization decisions. Able to effectively keep track of moving parts across projects and adapt to new information and goals quickly.
Results-driven and can thrive in fast-paced environments
A team player and eager to be part of a rapidly growing company in a competitive vertical
You have...
7+ years of experience in affiliate/partnership marketing (in-house or agency)
Experience working in affiliate marketing platforms preferred (ex: Commission Junction, Impact, more + ).
Experience with marketing analytics tools (Tableau) and knowledge of key marketing metrics (ex: CAC, CLV, PPC, CPA, CPM, etc.)
At least 2+ years of team and/or agency management, with experience leading & influencing others
Familiarity with subscription model businesses.
You'll get…
Competitive salary, 401k with company match that vests immediately upon participation, and company equity plan based on role

Generous PTO and parental leave of up to 16 weeks

Comprehensive health and wellness benefits with options at $0 monthly, effective first day of employment

Tuition reimbursement for continuing education

Up to 75% discount on subscriptions to HelloFresh meal plans (HelloFresh, Green Chef, Everyplate, and Factor_)

Access to 6 different Employee Resource Groups (ERGs) including those for minorities, women, veterans, parents, and LGBTQ+

Inclusive, collaborative, and dynamic work environment within a fast-paced, mission-driven company that is growing exponentially year over year