Safety Coordinator or Senior Safety Coordinator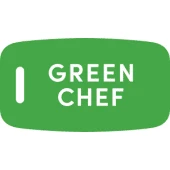 Green Chef
Goodyear, AZ, USA
Posted on Thursday, August 24, 2023
Job Description:
Due to growth, HelloFresh is looking to add either a Safety Coordinator or Sr. Safety Coordinator to our team! As Safety Coordinator or Sr. Safety Coordinator, you will join forces with the Site Safety Manager to head up workplace safety initiatives for one of our distribution center operations! You will be on the front lines of production and immerse yourself in the trenches to promote HelloFresh's vision, inspire change, raise the bar on safety performance, and champion a culture of safety!
You will…
Work with integrity and the utmost regard for the safety and health at HelloFresh
Provides subject matter expertise either through education, training, and/or experience in multiple areas including environmental management, compliance, occupational safety, risk management and/or occupational health
Ensure OSHA compliance within a HelloFresh/Green Chef Facility including but not limited to: Powered Industrial Trucks (PIT's); New Hire safety training and ongoing safety training; Lockout/Tagout, Machine Guarding and Chemical Safety; all necessary recordkeeping and reporting including OSHA 300 Logs
Assisting EHS site teams as a visual presence on the production floor and identify safety risks
Assist management team during accident or injury investigations and root cause analysis
Act as the management team's subject matter expert for safety and security questions
Assisting EHS site teams as a visual presence on the production floor
Identify safety risks present on the floor to be fixed or addressed
Complete EHS related audits and after-action responses to the identified gaps
Coordinator other associates on the floor with ergonomics, safety, and other related issues
Identify employees violating safety rules and coordinator them on a safer way
Act as an on-site first responder who can provide basic first aid to injured persons
Ensure visibility of HSE initiatives at the site level (Behavior Safety, Safe Work Permit process, Safety Observations, Near Miss, ect) to all levels of operations management and recommend improvements in effectiveness.
Demonstrate sound judgement based on observations and evaluation, by site, to determine safety meeting effectiveness and appropriate level of mentoring for safety meeting facilitators. Collect and analyze data to identify safety or injury trends and develop corrective actions
Ensure contractors and visitors follow HelloFresh safety policies during their time on-site
Assist with the site emergency action plan and liaison with local first responders when needed
Conduct a Job Safety Analysis (JSA) of all routine and non-routine tasks performed on-site
Promote safer forklift operations through training, observation and coaching operators
Support other departments including quality, food safety, production and logistics as needed
You are…
Partner: you effectively listen, build rapport and communicate at all levels; you're confident sharing ideas and are a trusted advisor for workplace safety
Results-driven: you recognize and resolve situations that are ambiguous or challenging, focus effort on meeting or exceeding goals, and pave the way for efficiency.
Programmatic: able to identify the system component that is causing the error, as well as the options available for resolving it and completing the task.
Inspirational: you know how to make an impact and deliver presentations that inspire and influence change
Versatile: you roll with the punches and don't get overwhelmed easily; you enjoy grinding away at issues and have a knack for driving results in hyper-growth, constantly changing environments.
At a minimum, you have...
Safety Coordinator
Minimum of 1 year of experience with HelloFresh as a production worker with Forklift Training, OR 3 months of Safety Internship in a distribution center environment and an associates degree in safety, OR 2 years of safety experience in a distribution center environment.
Preferred Safety Certification: GSP, OHST, etc.
Expertise in OSHA compliance, especially with powered industrial trucks, lockout/tagout, strain and sprain prevention.
Superior communication and presentation skills with ability to influence across all levels of an organization
Proficiency in Microsoft Office (Excel, Word, Power Point) and Google app (Gmail, drive, sheets, etc.)
Sr. Safety Coordinator
Minimum of 3 year of experience in a distribution center environment, AND degree in a safety related field.
Preferred Safety Certification: GSP, ASP, OHST, etc.
Expertise in OSHA compliance, especially with powered industrial trucks, lockout/tagout, strain and sprain prevention.
Superior communication and presentation skills with ability to influence across all levels of an organization
Proficiency in Microsoft Office (Excel, Word, Power Point) and Google app (Gmail, drive, sheets, etc.)
Schedules: 4 (10) hour shifts including one weekend day/evening