Employee Engagement Specialist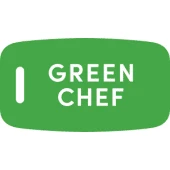 Green Chef
Aurora, IL, USA
Posted on Thursday, August 24, 2023
Employee Engagement Specialist
**This role will be based onsite at our distribution center M-F.**
You will …
Become the face of the growing Culture & Engagement Team locally and be part of a broader National team to streamline initiatives across our different Brands and Distribution Centers.
Own & support daily initiatives in all Factor Distribution across the Chicago Area (Aurora, Burr Ridge, Lake Zurich, Lyons, Juliet).
Coordinate and host Monthly Engagement Events for both hourly and exempt populations.
Be responsible for a budget of up to $50,000 on Monthly Engagement Initiatives throughout the site.
Launch & manage our current Recognition Programs and help develop and rollout out new initiatives in partnership with local site operations and HR teams.
Build and streamline local site programs to support an inclusive environment promoting effective and engaging two-way communication by leveraging various vehicles from TV and video to flyers, text messages, postings, and in-person meetings.
Assess the effectiveness of programs for continuous improvement - identify gaps in systems and processes so you may propose/build solutions to meet our employee's diverse needs best.
Work directly with employees to collect feedback and find local ways to improve the culture.
Foster strong partnerships cross-functionally and work closely with Operations teams to support them in owning and improving the employee experience on their teams.
Partner with the local HR team to ensure all processes operate efficiently and effectively.
Ability to lift 25 pounds.
Support on ad hoc projects from the Human Resources or Operations Team
This role is 100% on-site in the Distribution Center.
You are…
Someone with strong organizational skills and a goal-oriented approach to work;
A collaborator who focuses on relationship building and working closely with other members of the team and the business;
A self-starter who can work independently while also contributing to a high-performing, global team;
Creative and innovative, with the ability to efficiently execute against several competing tasks and projects;
Focused on effective and inclusive teamwork with the capability to thrive in an autonomous environment working with a diverse set of stakeholders;
Customer service focused - hospitality and a contagious positive attitude are key;
Able to self-manage on a day-to-day basis based on your roles and responsibilities, but not afraid to ask questions and escalate quickly when you need assistance
At a minimum, you have...
Exceptional communication (both written and verbal), interpersonal, and problem-solving skills;
2+ years of work experience in a related field, HR, customer service, and/or coordinator position;
Proficiency with Google Apps (i.e., Gmail, Docs, Slides, Sheets), Microsoft Suite, and video conferencing;
Experience supporting general HR functions is strongly preferred;
GED/HS diploma required. Bachelor's degree or equivalent work experience preferred;
Demonstrated ability to handle confidential information with professionalism and integrity;
Ability to commute to and work from a field Distribution Center location 5 days a week, with the ability to travel to additional local DCs as needed.
Bilingual/Multilingual candidates preferred
You'll get…
Competitive salary, 401k with company match that vests immediately upon participation, and company equity plan based on role

Generous PTO and parental leave of up to 16 weeks

Comprehensive health and wellness benefits with options at $0 monthly, effective first day of employment

Tuition reimbursement for continuing education

Up to 75% discount on subscriptions to HelloFresh meal plans (HelloFresh, Green Chef, Everyplate, and Factor_)

Access to 6 different Employee Resource Groups (ERGs) including those for minorities, women, veterans, parents, and LGBTQ+

Inclusive, collaborative, and dynamic work environment within a fast-paced, mission-driven company that is growing exponentially year over year