Material Planner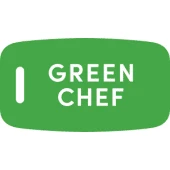 Green Chef
Helsingborg, Sweden
Posted on Tuesday, August 22, 2023
The Job
As the Material Planner you're the spider in our production web. You get information from logistics, inbound, procurement and production. Based on their input and together with the planned demand you shape the production plan for the upcoming days and weeks. You minimize waste, solve issues and ensure that our customer gets exactly what they ordered, and make them happier than ever.
You will..
Continuously generate an overview of available products and devise the right production plan to meet all targets
Communicate deviations with production and the customer care teams
Together with logistics and procurement solve any deviations on the production plan, prior to them happening. Find, resolve and prevent problems happening
Ensure feedback is given to the right stakeholders, such as procurement, the production teams and suppliers.
Set up short and long term solutions to returning problems with the respective teams.
You have...
1+ years of experience in supply chain preferably in the food sector and/or from a production company.
A degree in Supply Chain, Business/Management, Engineering or related fields; Lean Six Sigma (or equivalent) certification is a plus
A desire to fix things, like a challenge, and want to proactively solve complicated puzzles
A strong continuous improvement mindset - you simply can't help it
Strong quantitative and analytical experience, including expertise with WMS and/or ERP systems, Excel/GSheets, Tableau, Qlikview etc
Analytical and problem-solving expertise and use data to drive decisions
Proactive, ambitious, and assertive attitude: you take ownership of your work and think beyond the scope of a given assignment
An entrepreneurial mindset with a proven track record of 'getting things done'
Excitement to work in a fast-paced environment with constant change and limited direction
A comofortabiltiy solving problems and making quick decisions on the go
We offer...
The chance to have a serious impact on one of the fastest-growing technology companies in Europe in an exciting growth phase
Direct, high impact on our facility and operations setup from day one
A vibrant, international environment with mission-driven colleagues
A guaranteed steep learning curve & boost for your career
Significant discount on your weekly HelloFresh boxes
Are you up for a challenge?
Apply with your CV (In English please)
If we see a match, you'll have a call with one of our recruiters to share more about what you can bring to the team
Are both sides still positive? Then we proceed to the assessment stage to assess key skills required for the job
We will be conducting interviews on an ongoing basis and will close down the position once the successful candidate has been found.