Environmental and Regulatory Program Manager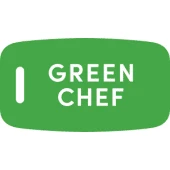 Green Chef
Legal, Operations
Chicago, IL, USA · Phoenix, AZ, USA
Posted on Tuesday, August 22, 2023
Environmental & Regulatory Program Manager( can be based in Irving TX, Aurora CO, Phoenix AZ or Newark NJ)
Come see what's cookin' at HelloFresh!
At HelloFresh, we aim to revolutionize the way we eat by making it more convenient and exciting to cook meals from scratch. We have offices all around the world and deliver delicious meals to millions of people.
We are the industry leader in meal-kit subscription services and we're growing all the time. We have distinct meal-kit services that cater to everyone with the most menu variety in the market, which allows us to reach an incredibly wide population of people.
Our team is diverse, high-performing, and international, and our work environment is an inspiring space where you can thrive as a result.
Job Snapshot
Due to growth, HelloFresh is looking to add an Environmental and Regulatory Program Manager! As an Environmental and Regulatory Program Manager, you will join forces with partners throughout the business to head up environmental and regulatory initiatives for our entire US Operations! You will develop and manage programs and teams in the trenches to promote HelloFresh's vision, inspire change, and champion a safe and secure environment!
You will...
Lead the environmental compliance program for distribution centers across the U.S., from construction through operations, including, but not limited to: storm water management, spill prevention/management, chemical inventories/storage, and waste
Lead the regulatory compliance program for distribution centers across the U.S., from construction through operations, including, but not limited to: FCC licensing, ADA compliance, and occupancy and storage regulations.
Interpret and communicate environmental requirements, identify compliance issues, and coordinate projects with Safety, Operations, Legal, Maintenance, and other stakeholders
Scope, review findings, and provide direction on operational plans, compliance reports, and investigations
Develop metrics and tools to establish KPIs for environmental and regulatory compliance, and best management practices
Develop and implement training and educational tools to support Operations
Oversee site environmental incident investigations, including root cause investigation and corrective actions
Conduct compliance assessments and communicate findings and solutions
You are…
Bold: you have vision, passion and grit; you're not afraid to take calculated risks and constantly challenge the status quo
Agile: you roll with the punches and don't get overwhelmed easily, you adapt quickly to change and know how to deliver results in a fast-paced, autonomous environment
Problem-solver: you understand there is not a one-size-fits-all approach when problem-solving; you think outside the box and enjoy grinding away at issues to find a solution
Programmatic: you're able to identify the system component that is causing the error, as well as the options available for resolving it and completing the task efficiently
Strategic: you see the bigger picture, as well as each moving part which allows you to recognize and resolve situations that are ambiguous or challenging for others
You have…
Experience working in a fast-paced business, where speed and agility are critical to the success of our teams.
Bachelor's degree in related field or 5+ years of experience in Environmental Engineering.
Experience with construction related environmental permit compliance and oversight to include Best Management Practices (BMP) such as monitoring, inspection, and compliance of SWPPP (Storm Water Pollution Protection Plan) activities.
Experience in mentoring on-site teams to develop and leverage resources for executing company wide environmental and regulatory programs and activities.
A proven track record of effectively communicating technical information in a complex environment.
An excellent understanding of Federal and State regulations and requirements.
Experience working with confidential information.
5-7 years of professional experience with environmental regulations and compliance programs
Extensive experience working with cross functional teams and a reputation as a positive team player.
Experience managing multiple projects at once with internal and external stakeholders, vendors, consultants, etc.
Experience building, developing, implementing, and sustaining a world-class environmental and regulatory compliance program.
The ability to influence multiple stakeholders in order to effect meaningful change.
Proficiency with applications within MS Office Suite or Google Suite, especially Excel.
The ability to work in cold environments, with some areas of the facility at 35F.
An excitement for working in a start-up environment with a high level of ambiguity and change.
A high level of integrity and ethics with excellent follow-through.
The ability to travel as needed (up to 50%).
You'll get…
Competitive salary & 401K company match that vests immediately upon participation
Paid parental leave (16 weeks)
Generous PTO policy
Day one benefit coverage for health/dental/vision ($0 monthly premium and other flexible health plans)
75% discount on your subscription to HelloFresh, as well as other product initiatives
Company sponsored outings & Employee Resource Groups
A collaborative, dynamic work environment within a fast-paced, mission-driven company
It is the policy of HelloFresh not to discriminate against any employee or applicant for employment because of race, color, religion, sex, sexual orientation, gender identity, national origin, age, marital status, genetic information, disability or because he or she is a protected veteran