Senior People Systems Project Manager (m/f/x)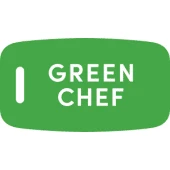 Green Chef
People & HR, Operations
Berlin, Germany
Posted on Friday, August 18, 2023
The role
We're looking for you to join our HelloFresh People Team as a People Systems Project Manager in our Berlin Global Headquarters.
As the Workday Project Manager, you will be responsible for overseeing and driving the successful implementation of Workday solutions globally at HelloFresh. You'll bring your skills to project manage our most strategic, complex and highest impact Workday projects, such as the implementation of new Workday modules and the rollout of Workday into new country markets. Your overall goal will be to deliver impactful HR technology solutions that streamline processes, improve data accuracy, and enhance the overall employee experience for everyone at HelloFresh. In the Global People Systems team we have a very ambitious and exciting Workday roadmap in 2023 and beyond, beginning with the global rollout of Workday Time Tracking across all our country markets.
Above all, we are looking for people who will make HelloFresh better. We believe there are many different ways of developing skills and we love diverse experiences! So even if you don't "tick all the boxes" but think you'd thrive in this role, we would really like to learn more about you.
What you'll do
End-to-End Workday Implementations: Lead and manage the complete lifecycle of Workday implementation projects. Coordinate all project phases, including requirements gathering, design, configuration, testing, data migration, and deployment.
Project Planning: Develop detailed project plans outlining tasks, timelines, and resource requirements. Work closely with cross-functional teams to define project scope and deliverables, ensuring alignment with business objectives.
Requirements Gathering: Collaborate with HR and other stakeholders to understand business needs and translate them into system requirements. Facilitate workshops and interviews to capture functional and technical requirements accurately.
Configuration Management: Oversee the configuration of Workday modules to align with HelloFresh's HR processes. Ensure system setup meets business requirements while adhering to Workday best practices.
Testing and Quality Assurance: Establish comprehensive testing strategies, including unit testing, integration testing, and user acceptance testing. Conduct rigorous testing to validate system functionality, data integrity, and user experience.
Data Migration: Plan and execute data migration activities to ensure smooth and accurate data transfer into Workday. Develop data mapping and cleansing strategies to maintain data integrity.
Change Management and Communication: Develop and execute change management plans to ensure successful user adoption. Communicate project updates and changes effectively to stakeholders at all levels.
Risk Identification and Mitigation: Proactively identify project risks and develop mitigation plans. Monitor project progress regularly, addressing any roadblocks or issues that may arise during implementation.
Vendor and Stakeholder Management: Collaborate with external vendors, consultants, and internal stakeholders to ensure successful project delivery. Manage vendor contracts and deliverables effectively.
Training and Knowledge Transfer: Develop training materials and conduct training sessions for end-users. Facilitate knowledge transfer to ensure the internal team is proficient in maintaining and supporting Workday.
Project Governance: Establish project governance processes to track and report on project status, milestones, and budget adherence. Provide regular updates to project sponsors and leadership.
Continuous Improvement: Identify areas for process improvement and system optimization based on project experiences. Leverage lessons learned to enhance future Workday implementation projects.
What you'll bring
Experience: A proven track record of managing end-to-end Workday implementation projects in a complex organizational environment. You should have a minimum of 3 years of experience as a Workday Project Manager.
Workday Expertise: Extensive knowledge of various Workday HCM modules - experience in Time Tracking will be particularly beneficial.
Project Management Skills: Demonstrated ability to lead and manage projects effectively, delivering on time and within budget. Experience using project management tools and methodologies.
Analytical Skills: Strong analytical and problem-solving skills, with the ability to translate business requirements into effective system solutions.
Communication: Excellent communication and interpersonal skills to collaborate with various teams and stakeholders, including technical and non-technical audiences.
Change Management: Proven experience in driving change and ensuring user adoption of new systems and processes.
Bachelor's Degree: A Bachelor's degree in Human Resources, Information Systems, Business Administration, or a related field is preferred.
Certifications: Workday HCM certifications, such as Workday HCM Consultant or Project Manager, are advantageous.
Language

: Fluency in English
What we offer
Comprehensive relocation assistance to move to Berlin plus visa application support (if applicable)

A significant discount on your weekly HelloFresh box

Annual learning and development budget to attend conferences or purchase educational resources plus access to the HelloFresh Academy

Mental health support, including Headspace subscription and access to qualified therapists through Spill

Budget for home office supplies

Monthly transportation budget through Rydes app

Working parents support

Additional perks include: Annual German language budget, discounts for John Reed gyms & Urban Sports Club, regular company events, fresh fruit & free drinks in the office, in-house yoga classes, weekly discount on the Convini vending machine in the office

Hybrid working model (option to work from home for up to 50% if preferred)

Sabbatical leave option after 18 months of being with HelloFresh

HelloFresh Pension Scheme that is subsidized with 20% on top

A diverse and vibrant international environment of 90+ different nationalities

The chance to have a significant impact on one of the fastest-growing technology companies in Europe in an exciting growth phase
Are you up for the challenge?
Please submit your complete application below including your salary expectations and earliest starting date.
After submitting an application our team will review this and get back to you within 5 business days.