Quality Control Team Leader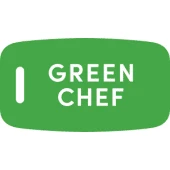 Green Chef
Quality Assurance
banbury, uk
Posted on Thursday, August 17, 2023
About The Team:
Managing Quality Control and Accuracy for one of the UK's fastest growing food companies! You'll be responsible for the accuracy and efficiency of your line; the ultimate aim is to have zero mistakes running at a quick pace in order to hit our tight time restraints. You will be expected to drive excellent standards of packing quality, food hygiene, health and safety and the happiness of your team. Our team are positive, friendly and welcoming, and we expect you to be the same!
What You Will Be Doing:
Conduct in-flight checks ensuring QC teams are process adherent
Ensure all auditing QC teams are adhering to roles and responsibilities (detailed above)
Ensure Inbound Quality Control teams are correctly Quality Checking in a timely and process adherent manner
Ensure any Inbound Quality Issues are escalated to relevant parties using ICS
Randomised checks ensuring ingredients are correctly replenished across all lines
Take Handover from the previous shift's QC lead to understand the issues related to errors and substitutes
Making sure that every QC Auditor completes targeted audits (~140 audits per day)
Analyse the QC auditors sheet throughout the shift and try to understand and fix potential issues
Train and coach QC auditors; provide positive feedback to auditors for following the right 'Quality Check' practices as defined
Do random Quality Audits on all the Assembly lines and ensure to complete at least
40 audits per day
Who You Are:
Team Management Experience
Mind to liaise with other stakeholders to influence and make decisions
Strong Communication Skills
Ability to solve problems using own initiative
FMCG and grocery retail knowledge preferable
Embraces change and willing to challenge the status- quo
What you will get in return:
● 70% off HelloFresh or Green Chef boxes
● Company pension scheme
● Gym membership
● Bupa private medical insurance (including dental & family cover options)
● Bippit account - financial support
● Free professional development and coaching memberships
● Mental health first aiders and an employee assistance programme
● Eye care scheme
● Cycle to work scheme
● Group Life Assurance
Location: The Granary, Unit 3, Chalker Way, Banbury, OX16 4XD
Work Schedule: There are two roles available
1st role - Day shift Wednesday - Saturday 6:30am - 6:30pm
2nd role - Night shift Wednesday to Saturday 6:30pm - 6:30am
Next steps: Your application will be reviewed and if successful, a member of the Talent Acquisition Team will be in touch within 2 weeks
You are required to cooperate with HelloFresh in all health and safety matters. You are responsible for ensuring you take reasonable care of your own health, and safety as well as others who may be affected by the work activities you undertake. You must report incidents immediately and actively raise health and safety-related concerns to your Line Manager.
If you are currently a HelloFresh employee, please make sure you have discussed your application with your Line Manager.