Category Manager, Add-Ons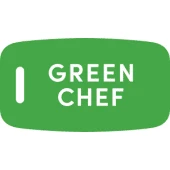 Green Chef
Boulder, CO, USA · Chicago, IL, USA · New York, NY, USA
Posted on Thursday, August 17, 2023
Job Description:
Factor_, a brand of HelloFresh, is looking for a Category Manager to join our Add-Ons Product Strategy and Innovation Team. You will be responsible for performance and driving growth to hit our ambitious product goals, including revenue, AOV, and take rate, among others. You will be the product expert for all things within your category and will set the vision and roadmap for category growth, taking into account current item performance, competitive offerings and new research and innovation in the space. In addition to managing and optimizing an existing portfolio of products, you will be responsible for new product development within this category, driving the process from concept stage to commercialization on our menu.
You will...
Lifecycle manage all Add-Ons in your category, reviewing current performance, ratings and reviews, profit margins and finding opportunities for both growth and optimization.
Own the product roadmap for this category, setting the vision and laying the groundwork for new product development 1-2 years out.
Be the Factor expert on your category, tapping into industry research and trends, trying competitive products and gathering insights to shape our decision-making for the category.

Where relevant, partner with our internal research Manager to uncover new customer insights to further the growth of the category.

Drive new product development, either briefing and partnering with the internal culinary team or working with sourcing on third party development.
Design new product packaging, highlighting meaningful claims to address customer problems to solve. Manage any existing product packaging improvements/changes.
Collaborate with marketing teams to inform new product launch campaigns as well as ongoing marketing for the category.
Provide recommendations on pricing and promotion to incentivize trial and build retention.
Create forecast for new products including a recommendation of unit sell through as well as AOV projections.
Partner with Menu Ops to create the menu offerings each week for the category, ensuring both variety for customers as well as optimal business performance, and planning for new product launches as well as optimizations.
Partner with Sourcing, Procurement, QA and Ops on any product issues, excess inventory or inventory shortages and address in a timely manner.
You are…
Data-driven to the core and leverage data to make key business decisions.
Detail-oriented – You possess strong organizational skills and demonstrate a methodical approach to your work, documenting new processes.
A project manager - You have excellent project management skills leading groups, as well as a demonstrated ability to meet deadlines and complete deliverables on time.
Organized - you are able to keep multiple projects and workflows going simultaneously, keeping track of all key milestones and tasks due to your strong organization skills.
A critical thinker – You use logic to identify opportunities, evaluate alternatives, and present critical information to solve complex problems.
Highly collaborative - You enjoy working collaboratively with cross-functional teams to get things done.
Curious & Passionate about Product - you are always looking to learn more about the industry and new products.
At a minimum, you have...
Bachelor degree in Business Administration, Product Development, Product Strategy or other relevant field of study.
Minimum of 3 years of relevant experience with a background in product management, product marketing or strategic sourcing across food/food tech or CPG industries.
Fluent in Microsoft Office applications and Google Suite applications (especially sheets & slides).
Ability to manage multiple cross-functional stakeholders as well as direct reports.
Success in collaborating with cross-functional teams
Travel: <20%
You'll get…
Competitive Salary
Generous parental leave of 16 weeks & Generous PTO policy
75% discount for HelloFresh (as well as other product initiatives)
Access to Employee Resource Groups
Collaborative, dynamic work environment within a fast-paced, mission-driven company
NY $99,600 - $124,500
CO $89,600-$112,000