Senior Analyst, B2B Sales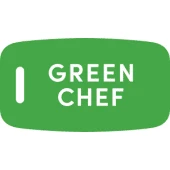 Green Chef
IT, Sales & Business Development
New York, NY, USA
Posted on Wednesday, August 16, 2023
What is Factor?
We believe that health and wellness start with food and what you put into your body. Our goal is to help our customers achieve their health and wellness goals. We focus on being physically fit and healthy with nutritious, purposeful eating. We want to help real people achieve real results without sacrificing time and energy trying to sort through the overwhelming amount of information.
We use the freshest, highest-quality ingredients available, and our in-house culinary team is constantly working to optimize the nutritional value of every single meal. Meals arrive fresh and are fully prepared- simply heat in the microwave or oven and enjoy!
The Senior Analyst, B2B Sales will focus solely on B2B sales for Factor in the US (the largest ready-to-eat player in the US market). This role will report directly to the Associate Director, B2B Sales at Factor.
You will...
Provide insights to the commercial team through a range of analysis including but not limited to: Industry, competitors, current customer cohorts using datasets from internal and external sources
Report on key financial, ecommerce, and marketing metrics while tracking team's ability to exceed performance targets
Be familiar with operating CRM tools (Hubspot) and support the development of analytical platforms and reporting capabilities in Tableau
Lead the development of self-reporting tools, develop complex models that support the sales team price deals and manage transaction-level P&Ls
Collaborate with stakeholders and partners within the organization to drive analytical projects including pipeline reviews, targeting strategies, and reporting solutions
You are…
Results-oriented - you thrive in transforming data into meaningful outcomes
Intellectually curious - You love to understand why things are the way they are, how things work, and challenge the status quo
A critical thinker – You use logic to identify opportunities, evaluate alternatives, and synthesize and present critical information to solve complex problems
A structured problem solver – You possess strong organizational skills and consistently demonstrate a methodical approach to all your work
At a minimum, you have...
A Bachelor's degree in a quantitative field such as computer science, mathematics, economics, statistics, engineering or similar program
Minimum 4 years of professional experience in data analytics, business intelligence, data science or similar field, including at least 1 year in leadership position
Strong coding skills in SQL, and hands-on experience translating data and building visuals in Tableau for analysis
Experience in the application of statistics and analytical techniques, including regression analysis and statistically rigorous experimentation in marketing contexts
Excellent verbal, written, and interpersonal communication skills
Ability to work in an entrepreneurial, fast-paced, and dynamic environment
Highly organized with the ability to manage multiple projects against deadlines
Proficient in Microsoft Office and CRM software (Hubspot)
You'll get…
Competitive salary, 401K, and equity package that vests immediately upon participation
Generous parental leave of 16 weeks & PTO policy
$0 monthly premium and other flexible health plans
75% discount on your subscription to HelloFresh (as well as other products)
Snacks, cold brew on tap & monthly catered lunches
Once weekly Factor meals at work!
Company-sponsored outings & Employee Resource Groups
Collaborative, dynamic work environment within a fast-paced, mission-driven company
$82,000-$102,500