Senior Sous Chef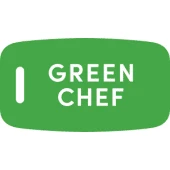 Green Chef
Aurora, IL, USA
Posted on Tuesday, August 15, 2023
Job Description:
Factor_a brand of HelloFresh is seeking a Senior Sous Chef to lead kitchen operations across multiple sites in the Chicago area that will delight our loyal customers' taste buds and provide optimal nutrition to elevate their performance. This cuisine is produced in large volumes while maintaining integrity and presentation before, during and after transit. Someone who has a creative eye and is detail oriented. Someone who can lead a team to execute with repeatability.
You will...
Oversee product quality and food safety in a mass production kitchen
Ensure the execution of new recipes, training and oversight of kitchen staff to implement new recipes as well as working with R&D team to help improve existing recipes.
Own the weekly yields that are needed in all areas for accurate COG targets
Be responsible for training, coaching, and developing sous chef staff. Weekly 1:1's for growth & development of sous chefs
Develop and implement process controls
Validate consistent, premium taste, appearance and performance of every meal leaving our high volume kitchen
Train and lead other members of the team throughout the various parts of production including pre-op, cooking, assembly, cooling, etc.
Implement and adhere to gold standards of food quality and food safety
Cover station in absence of sous chef
Culinary academy leaders- teaching techniques and best practices to sous chefs and lead hourlies
Culinary academy will be a comprehensive hands on development forum for our sous chefs covering: food safety and sanitation; culinary math; scientific principles in cooking; recognizing quality; meeting customer needs & professional ethics
Leverage hands on knowledge of HACCP, FSMA, SQF, and USDA regulations
Continuously improve product quality and process steps with support of Corporate Executive chef and R&D chefs
Address and eliminate product quality issues/customer complaints arising from problems originating with production of meals.
Supervise food production personnel, assist with food production tasks as needed and assure that quality and
Cost standards are consistently attained
Ensures proper staffing for maximum productivity and high standards of quality; controls food and payroll
Costs to achieve maximum profitability
Prepares weekly cook schedules and reviews/approves payroll in assistance with HR
Supervision, evaluation and training of employees, sanitation and safety, menu planning and related production activities
Development of training and the provision of professional development opportunities for all kitchen staff
Maintaining security of kitchen including equipment food and supply inventories
Assumes complete charge of the kitchen in the absence of the Executive Sous Chef
Oversees all aspects of food preparation
Able to work in any station as assigned by the Executive Sous Chef
Consistently maintains standards of quality, cost, eye appeal and flavor of foods
Submits Requests for maintenance, repairs and upkeep of the kitchen and its equipment
Review, coordinate, and communicate timing; making proper adjustments to accommodate.
Checks in place before production time and inspects presentation of food items to ensure that quality standards are met
You are…
Curious: Always seeking to understand "why". Always looking to make things better.
Passionate: You are driven by a love for what you do.
Optimistic: The ability to bounce back quickly when something doesn't work.
Action Orient: Knowing when to shift from planning to doing. Willingness to get your hands dirty.
Honest: Transparency with customers, partners and teammates
Strong communication and interpersonal skills
Data-driven and analytical
Able to add structure to ambiguous situations
A Self-starter, take initiative and get stuff done with a high degree of excellence
You are…
Able to train and develop a large group of employees and manage an active kitchen
A problem solver
Results Driven
Able speak to employees with tact and diplomacy
Able to multitask - tracking/monitoring recipe development and maintaining productivity
Computer literate to input information into the computer
Able to take direction and relay information to employees
Comfortability in being exposed to hot, cool and/or cold environment (30º - 70º)
At a minimum, you have...
Required: High School Diploma or GED or related work experience
American Culinary Federation chef certification preferred
6+ years' experience in commissary kitchen and high-volume food preparation
Fluent in Microsoft Office and Google Suite applications
Familiarity with USDA/FDA guidelines
Skilled at planning, organizing, prioritizing, and executing projects and activities
Passionate about helping people achieve their goals and improve themselves