Associate Manager, Special Operations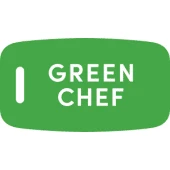 Green Chef
Operations
Mississauga, ON, Canada
Posted on Tuesday, August 15, 2023
S'more about the team
We are seeking a highly skilled and versatile Associate Manager, Special Operations to join our newest brand: Factor (factormeals.ca), a healthy, ready-to-heat meal delivery service. You will lead key strategic projects to scale and improve our operations. Reporting to the Senior Manager, Special Operations you will work across all functions and teams within our business (supply chain, production, culinary, quality, ops tech, etc.), supporting our most pressing priorities. You will lead several projects at the same time, support core operations as needed, and proactively propose new projects and opportunities.
Lettuce share what this role will be responsible for
Have end-to-end responsibility for strategic projects with high impact: identification of new opportunities, realization of business cases, and execution
Dive deep into different areas of our business - e.g. supply chain, production, culinary, quality, ops, tech - to understand and solve complex problems, and improve decisions and processes
Create monitoring and management tools for various projects (timeline, budget, investments, etc.)
Support the core operations of different functions based on business need
Analyze data to identify initiatives to improve our operations and the daily customer experience, and to make recommendations to the senior leadership team
Develop and deliver communication and change management plans to internal and external stakeholders to identify and remove project implementation risks and roadblocks and effectively implement and sustain operational changes
All other duties, as assigned
Sound a-peeling? Here's what we're looking for
Bachelor's degree in business, engineering, supply chain, or a similar field
1-3 years of experience working in logistics, supply chain management, consulting or a related field
Highly organized and detail-oriented: you have well-developed strategies for never missing a deadline or overlooking a key detail, and are comfortable juggling multiple priorities at once.
Entrepreneurial with an ownership mindset: you enjoy working in small teams, taking ownership of your work, and always thinking beyond the scope of a given assignment.
Naturally curious: you're innovative, creative, and constantly looking for ways to improve upon things.
Customer centricity: you understand how your decision-making abilities will impact internal and external customers
Quantitative and analytical experience (either through education or professional experience), including expertise with Google Suite, Excel, and data visualization systems.
Let's cut to the cheese, this is why you'll love it here
Box Discount

- Amazing discounts on 1 box per week! 75% discount on weekly HelloFresh and Chefs Plate meal kits AND 50% off weekly Factor meal box

Health & Wellness

-

Health & Dental benefits from day 1, a Health Spending Account, and unlimited access to the Headspace app to meet your self-care needs.

Vacation & PTO

-

Time off is also an important part of self-care! We offer generous vacation and PTO to help you create a good work-life balance.

Family Benefits

- A parental leave top-up program for expectant parents

WFH Allowance

- A one time fund to help you set up or improve your home office

Growth & Development

- We support your career progression, provide development opportunities, and invest in your continued learning through our organization wide L&D fund

Work Hard & Have Fun

- From team socials to HQ Wellness Wednesdays, you'll have plenty of opportunity to experience the fun!

Diversity & Inclusion Initiatives

- With impactful ERG's like HelloChange and Women Empowerment, we are committed to our diversity, equity & inclusion efforts

Food Puns - this one is kind of a big dill if you haven't already noticed. We even have some punny meeting room names!
Working Conditions
It's no surprise that as a food company, we use many ingredients that may be considered common allergens (i.e. peanuts, tree nuts, milk, etc.). Whether this role is based out of our headquarters or one of our distribution centers, it is possible that you may be exposed to such allergens in this role. If you have any concerns with being exposed to any particular food ingredients, including meat, please disclose this during the hiring process.