Manager, Sustainability & Social Impact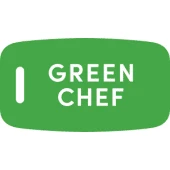 Green Chef
New York, NY, USA · Boulder, CO, USA
Posted on Saturday, August 12, 2023
Manager, Social Impact and Sustainability
Boulder, CO or New York, NY
Join a growing sustainability team at HelloFresh, integrating social and environmental responsibility into our mission to change the way people eat forever!
Reporting to the Senior Director of Sustainability, the Social Impact manager will lead our Beyond the Box social impact program. You will maintain and develop charity relationships, engage internal teams to maximize our donations, and lead our fight against food insecurity through programs like Meals with Meaning, Community Fresh Market, and LimeAid. As new opportunities are identified, you will strategically maximize our impact around the guiding principles of this program, which extend our mission to change the way people eat forever into the communities where we do business and beyond.
Responsibilities include working across HelloFresh teams to engage the partners that support this program, developing relationships with key internal and external program partners, tracking the metrics and performance indicators that this program is measured by, reporting on our progress, and developing annual plans.
To succeed in this role, you'll need to have solid fundamentals in nonprofit and community engagement, building cross functional teams in a corporate environment as well as through public-private partnership, and a base knowledge of commercial food retail and supply.
You will...
Spearhead the execution of HelloFresh's social impact program, tracking ongoing efforts to ensure we deliver on our social impact mission;
Work cross functionally to engage HelloFresh customers, employees and business stakeholders, creating awareness internally and externally through employee engagement, social media, CRM and tech strategy;
Track program resources and KPIs, creating analytical tools and dashboards, and reporting on program outcomes quarterly;
Plan and execute launch and celebration events as impact milestones are achieved;
Coordinate our charity partner activities and supporting efforts by internal teams, maintaining an ongoing dialogue focused on continual improvement;
Assess new program opportunities against available resources, priorities, and organizational capacity, working with management to screen and target those with the highest potential to create positive change
You are...
Passionate about addressing food insecurity, identifying and bridging corporate resources to meet unaddressed community needs
Hands-on and delight in the opportunity to spend a day at a Distribution Center working with operations teams to identify new opportunities to increase our impact.
An excellent communicator, able to present information in a clear and concise manner orally and in writing to ensure others understand ideas; appropriately adapt message, style, and tone to accommodate a variety of audiences
A creative problem solver who can bring multiple perspectives together, balancing organizational and community priorities to create outcomes that go well beyond the sum of their parts
Effective in project management and administration; you have an understanding of project management fundamentals and are able to effectively maintain timelines and tasks based on business needs
Adaptable and flexible, you are motivated to drive results in a fast-paced environment where change is a constant, and can meet deadlines with a strong sense of urgency and adaptability
Able to develop, maintain, and strengthen partnerships with others inside or outside the organization, you possess a fantastic can-do attitude ("no" isn't in your vocabulary) and are able to adapt skills to wherever you can best contribute to the team
You operate and live by our core values, the HelloFresh DNA: Speed & Agility, Relentless Prioritization, Egoless Environment, Learning Never Stops, Data-Drivenness, Customer Centricity, and Long-Term Orientation.
You have...
A Bachelor's degree in a relevant field
A minimum 5+ years of experience, preferably including food supply chain and nonprofit program management
Relevant experience working to solve food insecurity in underserved communities; experience working for a food bank organization is preferred
Expert PowerPoint, Microsoft Office and Google Suite skills required
Experience with Canva software is a plus!
You'll get…
Competitive salary, 401k with company match that vests immediately upon participation, and company equity plan based on role

Generous PTO and parental leave of up to 16 weeks

Comprehensive health and wellness benefits with options at $0 monthly, effective first day of employment

Tuition reimbursement for continuing education

Up to 75% discount on subscriptions to HelloFresh meal plans (HelloFresh, Green Chef, Everyplate, and Factor_)

Access to 6 different Employee Resource Groups (ERGs) including those for minorities, women, veterans, parents, and LGBTQ+

Inclusive, collaborative, and dynamic work environment within a fast-paced, mission-driven company that is growing exponentially year over year