WMS Analyst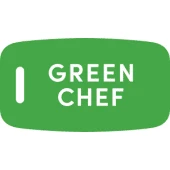 Green Chef
IT
Mississauga, ON, Canada
Posted on Saturday, August 12, 2023
Fulfillment Technology Analyst - WMS
Toronto, Canada or Edmonton, CA Onsite in Distribution Center Toronto or Edmonton
At HelloFresh, we want to change the way people eat forever by offering our customers high-quality food and recipes for different meal occasions. Even after celebrating our 10-year anniversary, we continue to see this mission spread around the world and beyond our wildest dreams. We are a global food solutions group and the world's leading meal kit company, active in 18 countries across 3 continents. So, how did we do it? Our weekly boxes full of exciting recipes and fresh ingredients have blossomed into a community of customers looking for delicious, healthy, and sustainable options. The HelloFresh Group now includes our core brand, HelloFresh, as well as: Green Chef, EveryPlate, Chefs Plate, Factor_, and Youfoodz.
Job Description:
Reporting into a regional fulfillment technology lead analyst or manager from our North American Fulfillment Technology Team, this entry to an early career leveled position will drive the continued implementation and ongoing maintenance/ support of our strategic warehouse management system KӦRBER's Warehouse Advantage (HighJump) platform for our Hellofresh and Chef's Plate brands in our Toronto area production and distribution facilities. The position will be based within one of the Toronto area sites, but will also have interaction and require travel as needed to additional facilities across Canada or the United States.
You will…
Support all areas of the warehouse management system (WMS) application KӦRBER Warehouse Advantage (HighJump) for our Toronto area Hellofresh and Chefs Plate brand facilities including:
acting as superuser and level-one support for the warehouse end-user community in supporting any technical or functional issues
managing system configuration based on operations team direction
facilitating end-user training where needed and assisting in System Standard Operating Procedure (SOP) documentation
overseeing user menu profile and security setup for the application based on operations functional roles
participating in requirements definition and technical design of any HelloFresh-driven product enhancements to the application with either the vendor or our consulting partners
Coordinating and executing any required testing activities in support of the application with fellow colleagues based in other geographies
Working with other North American fulfillment technology colleagues in troubleshooting or managing changes to WMS integrations to other platforms
Represent the North American Fulfillment Technology team as needed with any cross-functional initiatives and working with colleagues in operations, quality, automation, procurement, or upstream enterprise technology
Understand all available team reporting tools and create reports that enable improved operation visibility and performance
Help maintain the deployment, support, and service coordination for associated hardware devices like RF scanners, tablets, and workstations
Coordinate with a regional infrastructure manager to help support local network services as needed
You are…
Able to multitask and prioritize responsibilities in a fast-paced environment while maintaining close attention to detail
An excellent oral and written communicator with a team-player mentality
Someone with technical aptitude eager to learn/work in supply chain technology
A roll-up-your-sleeves type who is comfortable working with individuals at all levels of an organization
At a minimum you have…
Interest and aptitude to learn and support a WMS in an RF-based, automation-enabled, e-com fulfillment environment (any direct experience with KӦRBER Warehouse Advantage WMS is a plus)
Some level of proficiency in SQL, as well as working in spreadsheet tools (Google Sheets, Excel)
Undergraduate degree or equivalent experience: Supply Chain Management, Management Information Systems, or Industrial Engineering Degrees preferred but not required
The willingness and flexibility to adjust to alternate work hours as occasionally required to support a multi-shift warehouse/production operation
Possession of/ ability to obtain a Canadian passport & the willingness and ability to travel to different HelloFresh|Chefs Plate facilities across Canada or the United States as needed in support of projects or platform rollouts or to collaborate with peers.
S'more about the team
We are a close-knit group of engineers of different stripes - developers, testers, and product owners - who are working together to solve interesting e-commerce and supply chain problems around how people eat. Sometimes, this involves executing experiments to improve the user journey and making it easier for our customers to buy amazing food. Sometimes, this means creating solutions that keep our distribution centers running.
Here at HelloFresh, the learning never stops. We expect you to learn every day, both through your work and beyond. We tend to set ambitious learning OKRs for each employee, and then support you through dedicated self-development time and learning budget.
If you value speed and agility and believe in a data-driven development space, this is the place for you. The ideal candidate for this role will leverage data - test results, logs, defect rates - to ruthlessly prioritize the work that needs to be done and collaborate with both local and international teams to find MVP solutions.
Amazing discounts on 1 box per week! 75% discount on weekly HelloFresh and Chefs Plate meal kits AND 50% off weekly Factor meal box
Health & Wellness - Health & Dental benefits from day 1, a Health Spending Account, and unlimited access to the Headspace app to meet your self-care needs.
Vacation & PTO - Time off is also an important part of self-care! We offer generous vacation and PTO to help you create a good work-life balance.
Family Benefits - A parental leave top-up program for expectant parents
WFH Allowance - A one time fund to help you set up or improve your home office
Growth & Development - We support your career progression, provide development opportunities, and invest in your continued learning through our organization wide L&D fund
Work Hard & Have Fun - From team socials to HQ Wellness Wednesdays, you'll have plenty of opportunity to experience the fun!
Diversity & Inclusion Initiatives - With impactful ERG's like HelloChange and Women Empowerment, we are committed to our diversity, equity & inclusion efforts
Food Puns - this one is kind of a big dill if you haven't already noticed. We even have some punny meeting room names!
COVID-19 Vaccination Policy
The health and safety of all staff members at HelloFresh is our top priority. As such, we are committed to taking every reasonable precaution to protect the health and well-being of our employees against the risks of COVID-19.
Full vaccination against COVID-19 is proven to be a safe and effective tool in protecting our health and our communities. In support of this, we have adopted a COVID-19 Vaccination Policy requiring all staff members to be fully vaccinated in order to access the office or to attend a HelloFresh sanctioned event located outside of the office.