Senior Coordinator, CRM Marketing Automations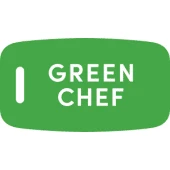 Green Chef
Marketing & Communications
New York, NY, USA
Posted on Wednesday, August 9, 2023
Sr Coordinator, CRM Marketing Automations
HelloFresh is looking for a Senior Coordinator to join our Customer Relationship Marketing (CRM) team to help us deliver great customer experiences across our multiple marketing channels and brands. As a member of the CRM Automations team, you will be in an integral position that combines our marketing strategies with data, technology, and ensures our campaigns get to customers flawlessly and efficiently. Candidates must have a passion for efficient execution, CRM marketing (with email & mobile being the main components) and be able to independently solve problems, develop multiple cross-functional relationships, and adapt to the needs of the business while working towards set goals. Attention to detail, quality of work and ability to understand & work within complex technical systems are all keys to success.

You will…
Act as the first line of support for local and global stakeholders on transnational email and mobile marketing communications (using primarily Salesforce Marketing Cloud (SFMC))
Support managers to develop new and optimize current workflows and automations (journey builder and automation studio) within SFMC for the new global transactional program
Provide QA and troubleshooting support for stakeholders encountering errors or technical issues with their communications in the CRM tech stack
Support technology enablement and automation across the global CRM team to help streamline across markets and execute most efficiently
Work cross functionally to support various stakeholders and partner teams to push projects forward (gathering requirements, gaining buy-in, prioritizing, and getting new functions to market)
Think outside the box to help teams work more efficiently, asking insightful questions to find underlying opportunities and anticipate potential issues
Use data to support and build business cases for new CRM opportunities, share results of new launches to enhance visibility
Collaborate with relevant teams (analytics, product, data science, engineering) to scope new opportunities around automation & personalization, gather data requirements, and validate data
Support audience managers by showcasing and implementing marketing automation best practices that drive results
You are...
Detail and process-oriented. Comfortable managing multiple projects in a fast-paced, high growth environment
Excited about marketing automation, product enhancement and improving customer communications and experience through CRM tools
willing to jump in and help where needed in terms of team initiatives and have a can-do attitude
A strategic and analytical thinker who is comfortable thinking in terms of short and long-term goals
Collaborative with relevant teams and people at all levels and have strong interpersonal skills
Skilled at marrying data & segmentation with creative assets to craft personalized, dynamic content
Excited to automate workflows, tackle problems, and grow our communication to be best-in-class
Knowledgeable about basic SQL and AMPscript within SFMC a plus
You have...
A bachelor's degree – in the field of business or marketing ideally
At least 1-2 years of marketing experience, optimally focused on email marketing and automation with a focus on CRM channels.
Experience with Salesforce Marketing Cloud. Understanding of customer journeys, automations and API triggers will only help more!
Technical working knowledge of SFMC, HTML, CSS, and other marketing tools are integral to success
You'll get…
Competitive salary, 401k with company match that vests immediately upon participation, and company equity plan based on role

Generous PTO and parental leave of up to 16 weeks

Comprehensive health and wellness benefits with options at $0 monthly, effective first day of employment

Tuition reimbursement for continuing education

Up to 75% discount on subscriptions to HelloFresh meal plans (HelloFresh, Green Chef, Everyplate, and Factor_)

Access to 6 different Employee Resource Groups (ERGs) including those for minorities, women, veterans, parents, and LGBTQ+

Inclusive, collaborative, and dynamic work environment within a fast-paced, mission-driven company that is growing exponentially year over year