Manager, TV/OTT Integrated Media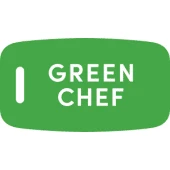 Green Chef
Marketing & Communications
New York, NY, USA
Posted on Wednesday, August 9, 2023
Title: Manager, TV/OTT Integrated Media
You will be a key contributor within the Integrated Media team and programs that are business critical for HelloFresh Group, driving topline integrated media strategy with an emphasis on TVD/OTT and TVL in North America (USA and Canada). This role oversees emergent media channels across all four brands (HelloFresh, GreenChef, Factor and EveryPlate).
Our ideal candidate will be a thought leader and expert on all things TV /OTT Media with experience collaborating across offline/online channels – and will work daily with peers in Growth, Brand, Creative, Product, Finance, and Analytics. This is a high performance/high impact role driving incredible growth at HelloFresh working across the Growth Organization.
This is a hybrid role (2 days per week) based in Manhattan.
You will....
Develop and implement data driven, measurable, portfolio growth acquisition strategy for managed channels, across brands to hit business KPIs. Accountable for hitting defined growth acquisition targets and OKRs.

Conversion volume, CAC, incremental or marginal CAC, ROI, brand lift metrics, etc.

Be accountable for best in class execution of media strategy in partnership with supporting internal and external partners. Proactively identify and close gaps.

Implement sound, sustainable processes, ensure accurate implementation of media buys, budget pacing & stewardship, aggressive negotiations & innovative deal structures that set campaigns up for low risk, profitable returns
Dynamically adapt to business needs with speed & agility
Adapt quickly and addresses challenges in a proactive manner

Proactively identify and implement data driven optimizations on an ongoing basis to drive improvement WoW and MoM in identified KPIs
Proactively evaluate and identify opportunities for incremental growth. Act with curiosity.

Innovate and lead new testing initiatives within Integrated Media (collaborating with other channels where relevant) to both validate performance and drive incremental growth.
Explore new approaches, products, services and TAM expansion opportunities that drive business strategy. Be a change ambassador throughout the organization.

Manage relationship(s) with external agencies as well as direct partners

Evaluate, negotiate, onboard and proactively manage new / existing partners as needed
Work cross functionally with relevant internal stakeholders on business cases, contracts, fee / commission oversight & negotiations, RFP management, invoicing / auditing

Coach and manage two direct reports; retain and develop your team into top talent within the organization

Keep the team on track to meet deadlines and goals; drive them to adapt when necessary. Promote a sense of urgency; make holistic, data driven decisions considering risk / reward.

Partner closely with Data Science and Marketing Analytics to develop, implement and continuously validate robust measurement / attribution approach across the full Integrated Media program. Accountable for quantifying channel impact across the funnel.
Partner with Brand Strategy, Brand Creative and/or external partners to develop and implement robust creative strategy

Continuously iterate and test to drive Response Rates, Communication / Creative and Audience Targeting strategies
You are…
An expert in best practices and a trailblazer developing new ways of approaching complex problems
Innovative & Solutions oriented - proactively seeking input from peers and leaders in problem solving
Data driven. Advising and guiding based on data-driven metrics, track defined targets to measure team-level performance; lead team through challenges in a calm and productive manner
Continuously identifying priorities based on business need, setting expectations for success and allocating team resources effectively.
An expert in project management, with strong organizational and communication skills.
Egoless, creating an inclusive environment that encourages ideas and promotes cross team collaboration.
A growth marketing strategist who can derive insights, recommendations and action plans from qualitative market trends, consumer feedback, and large data sets.
You have…
5-8 years of relevant professional experience with concrete, consistent results
At least 1+ years of team and/or agency management, with experience leading & influencing others
In-depth knowledge of Integrated media (must have TV/OTT experience, plus if worked across Audio, OOH) with relevant tactical experience
Background in eCommerce and/or subscription business models is a plus
Substantial experience working with performance marketing metrics (CPM, CPV / CPS, CAC, incremental or marginal CAC, LTV, ROI).
A proven track record in Integrated Media campaign strategies and execution; robust playbook of available optimization and growth levers
Fluency in Microsoft Excel / Office, advanced Excel experience, reporting automation experience is a plus
Expertise in both the US and Canada media markets is a plus
Bachelor's degree with strong academic record and/or proven relevant experience in a performance marketing required
You'll get…
Competitive salary, 401k with company match that vests immediately upon participation, and company equity plan based on role

Generous PTO and parental leave of up to 16 weeks

Comprehensive health and wellness benefits with options at $0 monthly, effective first day of employment

Tuition reimbursement for continuing education

Up to 75% discount on subscriptions to HelloFresh meal plans (HelloFresh, Green Chef, Everyplate, and Factor_)

Access to 6 different Employee Resource Groups (ERGs) including those for minorities, women, veterans, parents, and LGBTQ+

Inclusive, collaborative, and dynamic work environment within a fast-paced, mission-driven company that is growing exponentially year over year