Associate Director Culinary Ops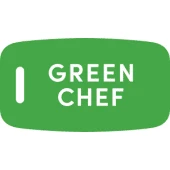 Green Chef
Operations
Aurora, IL, USA
Posted on Sunday, August 6, 2023
Job Description:
Factor_ a brand of HelloFresh is seeking the Associate Director of Culinary Operations. As the Associate Director of Culinary Operations, you will lead our professional culinary team to consistently create and produce innovative and evolving meals. Your time will be spent between setting the standards and overseeing the daily operations, as well as driving improvement measures, and operational strategy, along with the growth and development of our chef team. If you're looking to make an impact, lead from the front-lines and drive change from within, this is it! The successful candidate will be a proven leader with the ability to communicate effectively with all staff to promote a cooperative, collaborative team atmosphere.
Bold: you're adventurous, outgoing and optimistic; you're confident making decisions and taking calculated risks
Entrepreneurial Spirit: you have the vision, passion, and imagination; you are not afraid to ask 'what if' and constantly challenge the status quo
Versatile: you roll with the punches and don't get overwhelmed easily; you enjoy grinding away at issues and have a knack for delivering results in hyper-growth, constantly changing environments
High level of integrity and ethics with excellent follow-through
Minimum 10 years of experience managing operations or production within the Food & Beverage industry
Familiarity with HACCP, SQF
Knowledge of Lean manufacturing
Responsibilities
Your time will be spent between running the daily operations, as well as driving improvement measures, and operational strategy
Lead the Growth & Development of the Chicago Chef Team using our Core Competencies, 1:1's and Quarterly Chef Rankings to build an individualized plan of measurable goals for each member of the team
Work collaboratively with Kitchen Op's Team and Commercialization Team spearheading Factor Culinary Academy
Identify problems in the kitchen operations and drive continuous improvement strategies
Collaborate with the Director of Operations to develop an operations improvement road map in collaboration with Senior Director of Culinary & other site directors
Ensure adherence to OSHA, GMP, SQF, food safety and facility compliance while meeting operational goals and continuously improving production
Drive Safety, Quality, Cost, and Delivery, while growing and expanding capabilities that meet operational mandatory requirements
Lead and supervise a team of managers, their supervisors and hourly associates
Share and exchange operational best practices with the (associate) directors of our other sites
Develop and deliver operational procedures for all of our kitchens and supporting processes
Drive strategic planning and forecasting ensuring operational alignment
Reward and recognize performance and maintain a culture of growth
Mentor, train and develop teammates for career progression and learning
Create a positive team dynamic that encourages all employees in Culinary Operation center to: provide feedback and drive change within the facility, adapt to the ever-changing business and stay focused on the customer experience
Drive a customer-focused environment committed to delivering the highest quality product to our customers
Analytical: data is your friend; you're able to translate numbers into action and pave the way for efficiency
Team-oriented: you have a track record of leading cross-functional teams and cultivating collaborative partnerships at all levels and departments of an organization
Strategic: you recognize and resolve situations that are ambiguous or challenging and use logic to identify alternatives, evaluate, and present approaches to solving complex problems while thinking in terms of contingency plans
Inventory control management with a background in building/improving warehouse management or inventory tracking systems (WMS implementation a plus)
Interest in spending most of your time on the shop floor and working directly with all levels of staff
Continuous improvement and project management skills
You are/have….
Customer-focused: slightly obsessive-compulsive when it comes to customer experience and strive to deliver a product that is second to none
Motivated, developed and managed 150-200 employees - our culture is a critical part of our success, and you need to help drive it
Excitement for working in a fast-paced environment with a high level of ambiguity and change
Interest in spending most of your time on the shop floor and working directly with all levels of staff
Bilingual in Spanish/English strongly preferred
Obsessed with food!
Innovative – You are passionate about the world of product/ ingredient design and innovation. You bring a valuable perspective from your vast experience.
Collaborative - Work cross functionally with various teams to gather key inputs, and are able to work well with diverse opinions and competing priorities.
Hands On – Someone who is a strategic team leader and people developer that is also willing to support their team in day-to-day responsibilities as needed.
Flexible - Excited to work in a fast-paced environment with constant change.
Bias For Action – Someone who is driven by results. Someone who strongly believes in accountability. A task oriented self-starter who proactively takes on big ideas and projects.
At a minimum, you have…
BA, Culinary Arts and/or BS/MS Food, Food Science or equivalent scientific degree a plus
Strong culinary experience working in the food industry required
10+ years managerial, mentoring and development skills supervising technical teams or individuals, with the ability to lead and interact with cross-functional teams
Ability to travel 30-50% of the time