Sr. Supply Chain Planning Analyst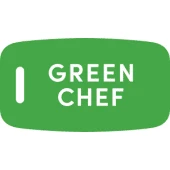 Green Chef
IT, Operations
Boulder, CO, USA · Chicago, IL, USA · New York, NY, USA
Posted on Saturday, August 5, 2023
Job Description:
Factor_ a brand of HelloFresh is seeking an Sr. Supply Chain Planning Analyst. As the Sr. Supply Chain Planning AnalystPlanning within Factor, you will be responsible for leveraging data and organizational tactics and building tools to plan and execute Factor's weekly menu. You will play a pivotal role in helping us continue to succeed as a leading ready-to-eat meal provider. This involves advanced multi-week menu planning, balancing of competing priorities, and working with numerous stakeholders to achieve a diverse menu mix each week for Factor customers. You will be tasked with leveraging data and developing tools and metrics to improve accuracy and efficiency in menu planning. In addition to planning ahead, you will also have the opportunity to look back and report out on the performance of each menu to identify themes that contribute to success in addition to identifying opportunities for improvement.
You will...
Own and manage our recipe database within a three-month time horizon by selecting core/default dishes and making weekly updates based on customer feedback and other key metrics
Leverage the database and other tools to plan weekly menus that achieve a number of goals and constraints related to customer satisfaction, operational feasibility, and company profitability
Develop and improve tools to support the creation of metrics to ensure recipe database health and improve reporting of menu planning weekly results
Weekly data report outs on product performance including but not limited to cost, nutrition, proteins, dietary lifestyles, cook methods, etc. and contribute to identification of opportunities for improvement
Plan and execute weekly culinary tastings and customer feedback reviews to ensure product quality remains top notch
Serve as liaison between key stakeholders in operations, product, and culinary
Be a voice of the customer and promote a data-driven culture in our office
Stay on top of competitor and market trends to inform product strategy
You are…
Intellectually curious – You have an insatiable desire to understand how things work, why they work the way do, and to consistently challenge the status quo
Detail-oriented – You possess strong organizational skills and consistently demonstrate a methodical approach to all your work
A self-starter – You are highly motivated and passionate. You're eager to take on new projects without knowing exactly what you will uncover
Agile – You thrive in fast-paced and dynamic environments and are comfortable working autonomously
An excellent communicator – able to communicate at all levels with clarity, poise, maturity and precision both written and verbal
Collaborative - Work cross functionally with various teams to gather key inputs, and able to work well with diverse opinions
Dedicated to providing the best possible experience for the Factor customer
At a minimum, you have...
Bachelor's degree in Business Administration, Economics, Supply Chain, or other relevant area of study
Minimum of 3 years of experience in project management, program management, or business-related function
Fluent in Microsoft Office applications and Google Suite applications
Experience with food and/or CPG products a plus
Success in collaborating with cross-functional teams
Ability to project manage multiple stakeholders in a highly matrix environment
Travel: <10%
You'll get…
Competitive Salary
Generous parental leave of 16 weeks & Flexible PTO policy
75% discount for HelloFresh (as well as other product initiatives)
Access to Employee Resource Groups
Collaborative, dynamic work environment within a fast-paced, mission-driven company
NY range $82,000-92,000
CO range $74,000-92,000