Manager, Add Ons Product Operations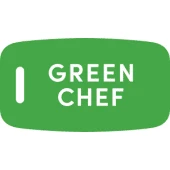 Green Chef
Product, Operations
Chicago, IL, USA
Posted on Saturday, August 5, 2023
Job Description:
Factor_, a brand of HelloFresh, is looking for a Manager, Add-Ons Product Operations to join our Product Strategy and Innovation Team. You will be responsible for the day to day execution of the business plan, ensuring that we offer the best possible menu and product assortment to our customers each week. You will own producing the add-ons weekly menu plan, collaborating with category managers to ensure we launch new products in a timely manner, optimizing for both variety and performance. You will utilize data and analytics on performance, ratings and customer insights to assess results each week and lead business reporting and analysis for add ons, with the support of an analyst. You will be the product lead informing and collaborating with cross functional partners in forecasting, procurement, operations and culinary teams quickly and efficiently addressing any issues, making swaps and quickly problem solving as required by the business.
You will...
Oversee the Add-Ons menu plan each week, ensuring we offer customers the most compelling menu possible, optimizing for both performance and variety.

Ensure we hit all key dates for menu review, lock in, and activation and have all assets, pricing, promotion information ready each week.
Drive long-term menu planning 1-2 quarters in advance, collaborating with add-ons product innovation to plan for and slot in new product launches.
Collaborate with operations and fulfillment teams on slot utilization as well as informing them of any promotions, LTOs or other product updates.

Manage analytics and business reporting for the add-ons team with the support of an analyst and in collaboration with the Product Insights Team.

You will guide weekly analyses on total business performance, how the menu plan performed on all key metrics including ratings, and utilize this data to drive future menu planning.
You will be responsible for driving larger analyses on promotions, product tests, and customer analyses among others and sharing out appropriately to inform business decisions and cross-functional/cross-brand partners.

Oversee internal product development for seasonal LTOs, utilizing data from prior years as well as market insights and trends to develop and bring to life 5+ LTO offerings/year.
Be responsible for the health of the add-ons database, ensuring we hit our development targets.
Manage 1 or more direct reports.
You are…
Data-driven to the core and leverage data to make key business decisions.
Detail-oriented – You possess strong organizational skills and demonstrate a methodical approach to your work, documenting new processes.
A problem solver - you enjoy solving complex business problems, and are resourceful in finding resources, solutions and new ways of doing things.
Well-versed in business reporting and have a strong background in analytics. You are able to distill large sets of data into actionable insights.
A critical thinker – You use logic to identify opportunities, evaluate alternatives, and present critical information to solve complex problems.
Highly collaborative - You enjoy working collaboratively with cross-functional teams to get things done.
Accountable - you possess a strong sense of ownership over your work streams, ensuring you and your team hit key dates and milestones.
Leadership-Oriented - you have experience managing junior team members and enjoy working with a team to develop and grow their skill sets.
At a minimum, you have...
Bachelor degree in Business Administration, Analytics, Operations, Product Development, or other relevant field of study.
Minimum of 3 years of relevant experience with a background in product, menu planning, insights/analytics across food/food tech industries or other.
Fluent in Microsoft Office applications and Google Suite applications (especially sheets & slides).
Ability to manage multiple cross-functional stakeholders as well as direct reports.
Success in collaborating with cross-functional teams
Travel: <10%
You'll get…
Competitive Salary
Generous parental leave of 16 weeks & Flexible PTO policy
75% discount for HelloFresh (as well as other product initiatives)
Access to Employee Resource Groups
Collaborative, dynamic work environment within a fast-paced, mission-driven company