Executive Chef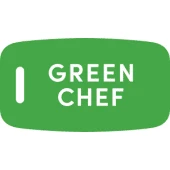 Green Chef
Mississauga, ON, Canada
Posted on Saturday, August 5, 2023
Title: Executive Chef
Location: 3520 Laird Road, Mississauga, ON, L5L 5Z7
About the Role
We are seeking an Executive Chef responsible for overseeing the daily kitchen operations of our newest brand: Factor (factormeals.ca), a healthy, ready-to-heat meal delivery service. Reporting to the Associate Director, Production, this role will support R&D to scale all recipes from the test kitchen to production, ensure that all food prepared meets the highest quality standards and with incredible consistency, and lead a team of sous chefs and cooks to fulfill weekly customer orders.
What you will be doing:
Work closely with the recipe development team to ensure that our recipes scale from the test kitchen, to large batch production
Plan our weekly production schedule to prep, cook, and plate meals in line with our customer order forecast
Ensure all meals are prepared with outstanding consistency and quality, and are delivered on time and in full to our downstream operations teams
Define, document, and continuously improve all processes in the kitchen, collaborating closely with other departments to execute facility-wide initiatives
Hire, train, coach, and develop our kitchen operations team, ensuring we have clear succession plans across different roles
Carefully manage our relationships with any co-manufacturers, ensuring a high level of collaboration with their culinary staff and leadership
Build and continuously steer a strong culture within the kitchen operations team that balances employee safety, employee engagement, and accountability for high performance
Set targets against key metrics (quality, cost, efficiency, employee engagement), support your team in delivering against them, and report regularly on progress to your peers and the leadership team
Work closely with your peers in procurement, nutrition, and culinary to make on-the-fly adjustments to any recipes due to supply chain or production issues
Maintain security and upkeep of kitchen, including equipment, food, and inventory; maintain standards for food storage, rotation, quality, and appearance
Ensure the kitchen operates alongside provincial and federal health and safety codes
Work in compliance with OH&S acts and regulations.
Use personal protective and safety equipment and clothing as directed by the employer and report workplace hazards and dangers to the supervisor or employer.
Other duties as assigned
At a minimum, you have:
5+ years' experience in commissary kitchen and high-volume food preparation
Ability to train and develop a large group of employees and manage an active kitchen, with an emphasis on employee culture and engagement
Outstanding communication skills; you adjust your communication style to different audiences, relay information effectively, speak to employees with tact and diplomacy, and have a high EQ
A process-driven approach to running a kitchen; you track inputs and outputs diligently and rely on data to measure performance and dictate priorities
A problem solver's mentality; you see problems as opportunities and see the benefit of doing things differently
No/low ego; you take direction and feedback well, and are focused on getting to the best possible outcome
Computer literate; you are fluent in Microsoft Office and Google Suite applications (spreadsheets, slides, etc)
Comfortable with being exposed to hot, cool and/or cold environments (0-30ºC)
Chef de Cuisine Certification (CCC) preferred
What you'll get in return:
Competitive salary and health benefits

75% discount on HelloFresh or Chefs Plate weekly box subscription

High impact work to help feed thousands of families in Canada

Opportunity to learn and grow

Work with a hard-working and supportive team
Working Conditions:
It's no surprise that as a food company, we use many ingredients that may be considered common allergens (i.e. peanuts, tree nuts, milk, etc.). Whether this role is based out of our headquarters or one of our distribution centers, it is possible that you may be exposed to such allergens in this role. If you have any concerns with being exposed to any particular food ingredients, including meat, please disclose this during the hiring process.
If this sounds like you, please click the "Apply Now" button. If this role doesn't quite match what you're looking for, but you'd like to know more about joining the HelloFresh team, please visit our Jobs page to view our other vacancies. We'd love to hear from you!
#JD1003