[DACH] General Manager/Site Lead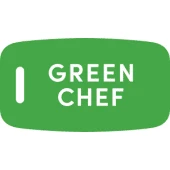 Green Chef
Operations
Germany
Posted on Friday, August 4, 2023
About the role
In this Barleben-based role, you will be reporting into the VP of Downstream Operations and lead the entire production team of the HelloFresh second biggest and most innovative production facility in Europe: the Barn. The barn is the first automated site in Europe and a statement to the power of innovation, fitting nicely with our long term orientation to efficiently meet our customers needs.
With this facility HelloFresh is establishing new standards and we want you to manage the transformation journey of this site from an early stage to a full capacity production. We expect your responsibility to grow with the site volume expansion and be a proactive contributor to the HelloFresh operations area.

Above all, we are looking for people who will make HelloFresh better. We believe there are many different ways of developing skills and we love diverse experiences! So even if you don't "tick all the boxes" but think you'd thrive in this role, we would really like to learn more about you.
What you'll do
You are responsible for the site management of our production facility in Barleben with up to 2,000 employees
You serve as the main sparring partner for leaders in other operational areas of production like fulfillment planning, production controlling, intra-logistics, quality assurance and work together on the optimization of the respective key figures like productivity, error, complaint rates, employee turnover and the overall standard metrics
You ensure compliance with externally and internally specified quality standards, hygiene and safety regulations
You further ensure that all site activities are conducted in accordance with company policies and within the site objectives and costs budget (>10 million € p.a.). You will accomplish this by overseeing all site activities, making yourself accountable for the same as well as reviewing and evaluating initiatives planned for the site.
You set up and implement new processes, analyze and improve old ones and proactively contribute to their standardization
You are responsible for the leadership, engagement, coaching and strategic development of the production management team at the site - our most important asset. You work together on target agreements, performance assessments, you train and motivate your employees for further development
Management of the project portfolio to achieve corporate goals including safety rates, customer service, productivity and cost control
You represent HelloFresh in matters such as occupational safety and environmental protection with local authorities & external officers


What you'll bring
You bring several years of professional experience in the site management and a proven track record of leadership in a large scale & high-performance production environment, ideally in the FMCG space, food, packaging, logistics, automotive or pharmaceutical industry
You successfully obtained a university degree, ideally in the field of engineering (mechanical, manufacturing, electrical engineering, industrial), logistics, or a master degree in management, economics or a related field
You possess a deep knowledge of / background in lean and agile production, fulfillment, food manufacturing, safety & quality and are familiar with HACCP standards. Ideally you are also experienced with the IFS certification and the Six Sigma method
You demonstrate the ability to effectively motivate, develop and manage a large team along with change at scale - culture and transformation are critical parts of our success, and you are directly responsible for driving both
You work data-driven, structured and bring an highly analytical mindset as well as attention to detail
You have a great interest in spending most of your time on the shop floor and working directly with all levels of staff to continuously improve operational processes
You are a doer with drive, a hands-on mentality and a zest for action
You convince with strong communication skills, which you adjust to different audiences (from top management to entry level), professionalism and conscientiousness. These skills enable you to gather input and drive alignment among a set of diverse stakeholders in a complex and fast-paced environment
You are highly customer-centric, work purposefully with all stakeholders to solve problems and always strive to meet or exceed their expectations
You are fluent in German and English, both spoken and written