Supply Chain Analyst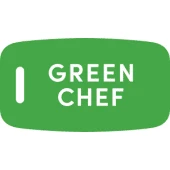 Green Chef
IT, Operations
Oslo, Norway
Posted on Thursday, August 3, 2023
The Job
We are looking for a motivated, analytical problem-solver to join our Production team in Moss, Norway! The Supply Chain Analyst is responsible for supporting daily operations and delivering projects aimed at increasing quality and efficiency & improving processes and tools. You will work closely with the Head of Production supporting Production Managers and Operators with high uptime on support systems and operational tools. The ideal candidate is curious, analytical, and process driven.

As a Supply Chain Analyst you're responsible for ensuring that all software and hardware related tools for production are running smoothly. You're also responsible for extracting data from our production systems to allow troubleshooting, improvements and analysis. With our procurement team in Copenhagen, you'll optimize our stock-levels and balance the space utilization in the warehouse hence minimizing the risk of food waste. Also by analyzing OTIFIQ (on time, in full, in quality) you will be responsible for ensuring that our suppliers constantly improve their performance when delivering to the warehouse.
You will…
Report to our Head of Production
Work closely with the 3PL Production Manager and with Global tool owners in Berlin
Be the local expert and owner on all software and hardware related topics for Production
Train employees on how to properly use software and hardware
Analyze data from the production systems and draw conclusions together with the production team on ways to decrease errors and increase productivity
Create dashboards in Google Sheet and in Tableau
Ensure that our tools support cycle counts regularly to comply with financial requirements.
Manage databases to align and improve our tools, dashboards and processes
Manage projects related to implementation of new production tools
Collaborate with European colleagues to develop best practices locally
You have…
Bachelor's Degree in engineering, information technology or supply chain management
Preferably +2 years of experience in a similar role
Extensive experience with WMS/ERP systems and processes related to material flow within warehouses
Strong analytical skills, problem solving and root cause analysis mindset combined with advanced Excel knowledge
SQL, Tableau strongly preferred
Python, Javascript, Power BI knowledge preferred
The ability to create structure for yourself and others
Experience with managing different stakeholders
Advanced English and preferably Norwegian skills
We offer…
Make a serious impact on improving our quality and efficiency by improving our production processes and tools.
Learning and development opportunities plus the opportunity to request training specifically for your role and career with us
Freedom of idea and initiative, execution and implementation of your own ideas
The opportunity to engage and collaborate with our colleagues across the globe
A significant discount on your weekly HelloFresh box
Health insurance with complete benefits
Are you up for a challenge?
Apply with your CV (In English please)
If we see a match, you'll have a call with one of our recruiters to share more about what you can bring to the team
Are both sides still positive? Then we proceed to the assessment stage to assess key skills required for the job
We will be conducting interviews on an ongoing basis and will close down the position once the successful candidate has been found.