Junior Product Operations Coordinator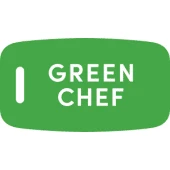 Green Chef
Product, Operations
Brisbane, Australia
Posted on Thursday, August 3, 2023
The role
As part of the HelloFresh ANZ Group, Youfoodz is an innovative fresh meal company creating freedom through products that customers trust! Our success comes from knowing the emerging market trends, understanding and listening to our customers and then taking this knowledge and adding some Youfoodz flavor!
As the Product Operations Coordinator you will help bring new and exciting products to the market. This
role focuses on the sensory, evaluation and creation stage of the product development process and is responsible for managing all data and processes involved.
It is a great blend of product development, sensory testing and project management.
You will…
Actively support the menu development process and take ownership of the initial stages required for product creation
Manage sensory evaluation process from new ingredients, meal creation to consumer sign off as well as track performance after implementation
Lead new ingredients and products through the development stage gate process, in close collaboration with our food tech team
Present sensory findings with clear recommendations from a price/performance perspective to improve our product offerings
Drive continuous improvement to optimize efficiency in existing processes
Work closely with our chefs and menu planners to create new and exciting products
You have…
Excellent communication and time management skills
High levels of resilience and an ability to work in a fast-paced environment
1+ years experience in project management, management consulting, and/or sensory and market research, preferably within Food/ FMCG industry
Good knowledge of Excel / Google Sheets
A passion and understanding of food and the food industry
You are…
Highly organized with a supreme attention to detail
Process-driven with an eager attitude towards improving operational efficiency
A self-starter and truly proactive problem solver, who works relentlessly to execute all steps needed until the problem is solved
Able to maintain consistent deadlines with ensuring complete accuracy across all projects and tasks
What you'll get in return…
Growing Organisation - now part of the global success story, HelloFresh
Employee discounts on Youfoodz &HelloFresh products
Flexible working arrangements
Egoless environment, constant learning with room for personal growth
Start Date: Immediately available - Can wait a notice period
Duration: Full-time
Location: Australia, Brisbane (Must have the rights to work in Australia)
Salary: Competitive salary & employee benefits