Senior Manager, Growth Marketing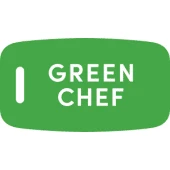 Green Chef
Marketing & Communications, Sales & Business Development
New York, NY, USA
Posted on Wednesday, August 2, 2023
Vertical: HelloFresh
Location: NYC
Reports to: Sr Director of Growth
As the Senior Manager of Growth Strategy and Operations Manager, you will be responsible for setting up the growth strategy for multiple brands in US and Canada and implementing the proper systems to ensure the operation enables the execution of the strategy. Reporting to our Sr. Director of Growth, you will develop the growth plan, use analytics to inform and make decisions, and drive execution to grow brands in a profitable way managing a significant marketing budget.
This role is a high-performance/high-impact role with the opportunity to work with teams across the Growth Organization. To kick things off, we would like you to focus on developing business-level and growth strategies (e.g., multi-year business plan, specific growth strategies, new growth business cases, and Go-to-Market growth strategy), drive ad-hoc strategic projects (e.g. partner/build media models, business cases), incubate new initiatives, provide analytics support (e.g., define key business metrics, perform analysis or market analysis to answer important questions on trends/business performance), and facilitate running the business (e.g., orchestrate business reviews).
You will…
Drive business and growth strategy for various domains within growth working with Marketing, Brand, Operations, and Finance leadership.
Enable Growth leadership to make sound long-term growth strategy decisions to meet the diverse needs of HelloFresh's group.
Develop strategic analysis, working with leadership and growth teams (e.g., market sizing, build, or partner assessment, strategy/game theory, channel rationalization/expansion).
Lead the execution of efficiency initiatives (metrics, goals, roadmaps).
Provide insightful data-driven strategic recommendations to leadership, based on strategic insights, analysis, experience, growth channels acumen.
Orchestrate and steer growth across multiple channels and stakeholders
You are...
Obsessed with growth while not being afraid to get your hands dirty
You have a passion for deducing growth opportunities from qualitative and quantitative data, structured and unstructured.
Persistent and have bias-to-action with a track record of performance. Interest in other growth/performance marketing channels is a plus
A natural hustler with a contagious "can-do" attitude who thrives in fast-paced environments
Responsible and love owning projects from start to finish
A great communicator and truly a team player
Proactive and enjoy coming up with new ideas and can explain your rationale
Strong analytical skills; able to use data to optimize day-to-day performance and run a business.
You have...
Experience leading complex growth marketing strategic and operational initiatives across various functional domains and geographies.
Ability to deliver effective presentations and build partnerships with executive leaders and their teams across HelloFresh.
Ability to structure analysis and drive/execute data modeling and reporting initiatives.
Excellent strategic thinking, problem-solving, analysis, and written/verbal communication skills, with effective business acumen and attention to detail.
Master's degree in Marketing, Operations research, or equivalent practical experience.
8 years of experience in Marketing Management Consulting, Growth Marketing Management, DTC Consumer Marketing, Digital Marketing.
5 years of experience on Marketing Media
You'll get…
Competitive salary, 401k with company match that vests immediately upon participation, and company equity plan based on role

Generous PTO and parental leave of up to 16 weeks

Comprehensive health and wellness benefits with options at $0 monthly, effective first day of employment

Tuition reimbursement for continuing education

Up to 75% discount on subscriptions to HelloFresh meal plans (HelloFresh, Green Chef, EveryPlate, and Factor_)

Access to 6 different Employee Resource Groups (ERGs) including those for minorities, women, veterans, parents, and LGBTQ+

Inclusive, collaborative, and dynamic work environment within a fast-paced, mission-driven company that is growing exponentially year over year
Position is eligible to participate, contingent on Supervisory Board Approval, in HelloFresh's equity program