Senior Marketing Analyst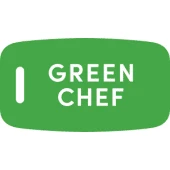 Green Chef
Marketing & Communications, IT
New York, NY, USA
Posted on Wednesday, August 2, 2023
Job Description
As a Senior Analyst with HelloFresh, you will support the analytic needs of the Global Active Customer team. You will solve challenging data problems using customer and business data, provide professional grade dashboarding and reporting for some of our most critical communication initiatives and help design and measure marketing tests across CRM channels.
You would be joining a close-knit team of friendly and enthusiastic data scientists, engineers and analysts. A great opportunity to continue your professional development and collaborate closely with other thought leaders.
You are…
Results-oriented - You love transforming data into meaningful outcomes
Gritty - When you encounter obstacles you find solutions
Intellectually curious – You love to understand why things are the way they are, how things work, and challenge the status quo
A team player – You favor team victories over individual success
A structured problem solver – You possess strong organizational skills and consistently demonstrate a methodical approach to all your work
Agile – You thrive in fast-paced and dynamic environments and work autonomously
A critical thinker – You use logic to identify opportunities, evaluate alternatives, and synthesize and present critical information to solve complex problems
You will….
Collaborate with the Retention and CRM teams to manage the experimentation process: co-conceptualizing, designing and analyzing marketing tests, providing quality control and best practice
Analyze the effectiveness of Retention and Monetization marketing campaigns across both online and offline channels to provide concrete recommendations to increase efficacy
Communicate complex data and statistics concepts and insights to marketing stakeholders effectively and persuasively
Analyze business problems using available internal and external data, identifying data gaps and managing the sourcing of this data if it is not readily available
Developing and maintaining KPI dashboards in order to steer Retention and Monetization decision making on the strategic and tactical level
Forecasting, recommendations, and strategic/tactical plans based on business data and market knowledge
Produce insights for decision making using various analysis and visualization tools
Collaborate with data scientists, engineers and other data professionals to develop data products and promote them amongst stakeholders
At minimum, you have…
A BS or equivalent in business, computer science, mathematics, economics, psychology, statistics, engineering, or a relevant science
A clear understanding of multivariate experimentation design and methodology required, with experience in a large scale CRM program preferred
Proficiency with descriptive and inferential statistics required
Previous experience supporting marketing in growth companies required
Advanced SQL experience required
Experience with using Python for data transformation and analysis preferred
Tableau experience preferred
Experience with CRM, loyalty and/or retention preferred
Proficiency with more advanced statistical modeling techniques is a bonus (e.g. clustering, classification, segmentation, multiple regression, etc.)
Experience with Salesforce Marketing Cloud (SFMC) is a bonus
A minimum of four years' experience analyzing complex data
You'll get…
Competitive Salary & 401k company match that vests immediately upon participation
Generous parental leave of 16 weeks & PTO policy
$0 monthly premium and other flexible health plans effective first day of employment
75% discount on your subscription to HelloFresh (as well as other product initiatives)
Snacks, cold brew on tap & monthly catered lunches
Company-sponsored outings & Employee Resource Groups
Collaborative, dynamic work environment within a fast-paced, mission-driven company