Quality Area Manager, NIGHTS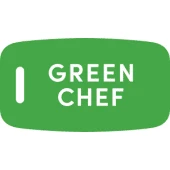 Green Chef
Sales & Business Development, Quality Assurance
Swedesboro, NJ, USA
Posted on Wednesday, August 2, 2023
Quality Area Manager, NIGHTS Green Chef, Swedesboro NJ

Job Description:
You will ...
● Analyze process reports and troubleshoots problems to correct quality issues.
● Coordinate activities and provide coaching and guidance to workers in the quality team.
● Work alongside and with the team, stepping in as needed to ensure maximum productivity.
● Receives direction from Management and carries out instructions based on given directive.
● Follow and enforce all safety, GMP and SQF policies/procedures, as well as adherence to
PPE/hygiene policies.
● Responsible for directing and supervising a group of employees involved in inspection and
quality control procedures regarding purchased material, in-process material and finished
products to assure that quality control standards are achieved.
● Plan and assign work of subordinates.
● Develop and/or adapt inspection equipment to meet quality control standards, make
suggestions about procedures, standards and equipment to facilitate work and maintain
product quality.
● Analyze facts or circumstances surrounding individual problems to determine what action
should be taken within the limits of standard practices.
● Responsible for compilation and maintenance of inspection reports and records.
● Investigate and determine cause of faulty work and consult and advise other departments as to
corrective measures.

You are...
● Very thorough/detail oriented
● Proficient with Google Sheets, Excel and formulas
● Strong clerical skills
● A team player with a can - do attitude
● Excited to work and learn in a fast-paced environment with constant change

At a minimum, you have...
● Minimum of 1 year of supervisory experience required
● Preferred minimum of 3-5 years of experience in quality control in a manufacturing
environment.
● HS diploma or GED required
● 2-year degree preferred or equivalent work-related experience
● Intermediate computer skills requirement – data analysis/creation, Microsoft office and google
equivalent
● Preferred food safety certifications SQF, BRC, HACCP
It is the policy of HelloFresh not to discriminate against any employee or applicant for employment
because of race, color, religion, sex, sexual orientation, gender identity, national origin, age, marital
status, genetic information, disability or because he or she is a protected veteran.