Director, Sourcing & Procurement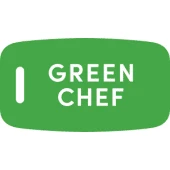 Green Chef
Operations
Toronto, ON, Canada
Posted on Saturday, July 29, 2023
S'more about the team
Within HelloFresh, the Strategic Sourcing team is committed to revolutionize our end-to-end sourcing processes. Reporting to the Senior Director, Procurement, you will be responsible for building and executing a strategy to source ingredients & packaging across North America, including improving the quality and sustainability of our products and the reliability of our supply chain. You will also lead negotiations and manage relationships with vendors, launch new ingredients, and guide procurement process improvements. In this role, you will have the opportunity to make decisions that will impact the entire company and deliver the best possible value & quality to our customers.
Lettuce share what this role will be responsible for
Manage, develop, and mentor a team of category managers (fresh, frozen and shelf-stable ingredients; all packaging materials; indirect spend) in Canada; coach and mentor peer managers and procurement leads
Build and drive annual budgets and savings initiatives by collaborating with business partners and Finance, specifically as it relates to our Cost of Goods Sold and Packaging spends. Communicate monthly category performance to the Senior Leadership team.
Develop and implement standardized strategic sourcing practices across all categories; understand, recommend, and implement best practices that optimize processes, reduce risk, and increase profitability
Accountable to oversee and develop supplier/contract management processes & tools. Develop a culture of continuous improvement through data-driven reporting, effective project management, use of retrospectives, and by identifying new capabilities and processes that drive efficiency and improve our cost structure
Key focus areas will include: sourcing event execution, vendor negotiations, quality improvement, vendor scorecard management, new product development, claims management, team structure, etc.
Manage supply risk by building & fortifying a supplier base in alignment with company objectives and values, and emerging product needs. Determine when additional or alternate sources are required, and implement proactive strategies to minimize product flow disruptions
Build strong cross-functional relationships and partner with our supply chain team, our Production facilities across Canada, and our Product teams to drive both immediate and sustained benefits to the company and our customers
All other duties, as assigned
Sound a-peeling? Here's what we're looking for
At least 8 years of experience in strategic sourcing and/or management consulting
BA/BS degree in business, supply chain or related discipline; CPM certification and/or MBA a plus;
Deep knowledge and interest in strategic sourcing and continuous improvement processes
Experience managing and leading a team of direct and indirect reports
The ability to build and effectively communicate a strategic plan to employees at all levels within an organization
Quantitative and analytical experience (either through education or professional experience), including expertise with G-Suite, Excel, Tableau, and procurement systems. Experience managing budgets over $100M annually
An innovative and strategic thought leader with an entrepreneurial spirit - you make things happen
A negotiations expert with strong financial acumen and a comprehensive understanding of industry best practices
An analytical problem solver who uses data to drive decisions
Proactive and accountable: you take ownership of your work and think beyond the scope of a given assignment
Excited to work in a fast-paced environment with constant change and limited direction
Comfortable making split-second decisions with far reaching consequences
Let's cut to the cheese, this is why you'll love it here
Box Discount

- Amazing discounts on 1 box per week! 75% discount on weekly HelloFresh and Chefs Plate meal kits AND 50% off weekly Factor meal box

Health & Wellness

-

Health & Dental benefits from day 1, a Health Spending Account, and unlimited access to the Headspace app to meet your self-care needs.

Vacation & PTO

-

Time off is also an important part of self-care! We offer generous vacation and PTO to help you create a good work-life balance.

Family Benefits

- A parental leave top-up program for expectant parents

WFH Allowance

- A one time fund to help you set up or improve your home office

Growth & Development

- We support your career progression, provide development opportunities, and invest in your continued learning through our organization wide L&D fund

Work Hard & Have Fun

- From team socials to HQ Wellness Wednesdays, you'll have plenty of opportunity to experience the fun!

Diversity & Inclusion Initiatives

- With impactful ERG's like HelloChange and Women Empowerment, we are committed to our diversity, equity & inclusion efforts

Food Puns - this one is kind of a big dill if you haven't already noticed. We even have some punny meeting room names!
Flexible Hybrid Approach
At HelloFresh, we know that flexible work arrangements are essential in enabling you to do your best work, while balancing your personal and life needs. Offering remote work flexibility, along with the opportunity to interact and collaborate in the office are all a part of creating a great employee experience.
To meet these needs, we are pleased to provide Flexible Hybrid work. Flexible Hybrid is a people-first approach that is based on choice, trust, personalization, and empowers teams to choose when and how often they work from the office and work from home, in addition to team days and company days. This means a minimum of 1 day in office per week (or 4 days per month), with most teams in office between 2-3 days a week.
Working Conditions
It's no surprise that as a food company, we use many ingredients that may be considered common allergens (i.e. peanuts, tree nuts, milk, etc.). Whether this role is based out of our headquarters or one of our distribution centers, it is possible that you may be exposed to such allergens in this role. If you have any concerns with being exposed to any particular food ingredients, including meat, please disclose this during the hiring process.