Associate, B2B Sales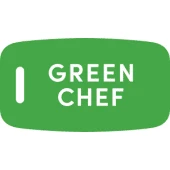 Green Chef
Sales & Business Development
New York, NY, USA · Boulder, CO, USA
Posted on Wednesday, July 26, 2023
Title: Sales Associate, B2B Sales
As a B2B Sales Associate, you will assist in driving sales and growth in our newly formed B2B (Business to Business) channel! You will be a living example of POMO (Positive Motivation) and demonstrate strong customer-facing skills as you help craft and shape our vision for excellence in the B2B channel. Not only will you drive day to day sales but also be a significant player in the overall growth of the channel as you will help the team drive growth and build the outbound sales channel in partnership with the strategy team.
Our ideal candidate will lead the sales pipeline growth with an emphasis on outbound sales, deliver on monthly sales qualified lead (SQL) quotas and quickly test new concepts while maintaining a strategic perspective on how to scale what we have learned. A natural go-getter, successful sales rep and talented sales process and learning content developer, the B2B Sales Lead will eventually help scale the growth of the channel. You will present current and future B2B offerings directly to our target audience through a range of in-person and remote platforms. Following the success of this channel, this role will play a vital part in the teaching, coaching and development of sales reps to join this channel.
Primary responsibilities:
Manage and execute (with additional resources where required) the set up of the Leads Generation channel (outbound calls) for the US group, inclusive of RFP process, reporting, commission modeling and general BAU management.
Above to also be applied to B2B function; responsible for onboarding, training and performance of meeting and qualified leads pipeline.
Responsible for the reporting of agency performance to senior stakeholders.
Secondary responsibilities (If required):
Option to oversee Direct Sales function (inclusive of, Events (B2B & BTC) and D2D) and evaluate opportunities for scalability, by conv. volume and profitability.
Own channel performance and represent work to senior marketing leaders/ internal and external stakeholders, drive the channel strategy, and own the forecasting, roadmap, and goal setting processes
Identify and scope new direct sales channels in the post-pandemic environment with growth potential
Responsible for creating strategy and infrastructure for sales channels that ensures key KPI targets are met (CAC,CCV,ROI,CVA)
You will ...
Lead the growth and development of the outbound sales channel from scratch
Increase the tempo of new client acquisition by building a sustainable sales pipeline and decrease the length of the sales cycle
Help Sales leadership create, test, and solidify the sales channel playbook, including sales process, pitch and messaging, presentation, sales pipeline, and more
Represent HelloFresh and its brands as the first point of contact across businesses and customers
Engage with HR leadership at businesses, apartments, and organizations of 1,000 employees/members or less with the goal of educating their teams on the HelloFresh product
Enthusiastically give webinar presentations to large groups of potential customers
Close customers on the HelloFresh offering
Provide support in accurate and punctual reporting, plus routinely challenge yourself to always provide more thoughtful and insightful data to help make more educated decisions
At the point of scaling this channel, be responsible for taking what you have learned in the role, documenting, developing teaching/learning materials, then coach those that will join this channel as new sales reps
You are...
Positive and self-motivated - you are persistent, outgoing, independent and proactive in your work
Driven to share and coach others to be better sales representatives
Agile and able to be effective in response to the changing needs of a fast-paced and growing organization
A Brand Advocate and Culture Curator - your passion for solving problems and dedication to delivering a positive customer experience make you an awesome ambassador for our culture and team
Analytical - data is your friend; you are able to translate numbers into action and pave the way for efficiency
Results-driven - you enjoy grinding away at issues and brainstorming creative methods for problem-solving
Interpersonal - you are intuitive, engaging, and outgoing; you are engaging and instantly connect with people
Flexible - you thrive in autonomous environments with high growth and do not get overwhelmed easily
Embrace Ambiguity - if there is not a clear path, you thrive and get excited from the path you can forge
An independently motivated self-starter but also a collaborator (leads oneself, works cross-functionally, and embraces stakeholder management)
Professional - you have a high level of integrity and represent the HelloFresh Brand and DNA at all times
You have:
Bachelor's Degree in communications, management or related field
Minimum one year in sales, marketing, customer service or similar field with at least one year of experience working with a team to meet individual and/or team sales goals
Built learning or training materials for sales channels
One year of coaching or teaching experience in the field of sales (preferred)
Successfully demonstrated sales in prior roles
Proven expertise in product sales, preferably business to business products
Excellent verbal and written communication skills, along with the ability to collaborate effectively
*Subject to Change
You'll get…
Competitive salary, 401k with company match that vests immediately upon participation, and company equity plan based on role

Generous PTO and parental leave of up to 16 weeks

Comprehensive health and wellness benefits with options at $0 monthly, effective first day of employment

Tuition reimbursement for continuing education

Up to 75% discount on subscriptions to HelloFresh meal plans (HelloFresh, Green Chef, Everyplate, and Factor_)

Access to 6 different Employee Resource Groups (ERGs) including those for minorities, women, veterans, parents, and LGBTQ+

Inclusive, collaborative, and dynamic work environment within a fast-paced, mission-driven company that is growing exponentially year over year