Labor Relations Business Partner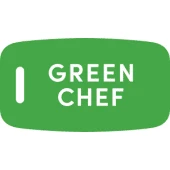 Green Chef
New York, NY, USA
Posted on Friday, July 21, 2023
As a Labor Relations Business Partner (LRBP), you will play an integral role in the enhancement and scaling of Labor Relations (LR) capability and will work to execute and manage a streamlined LR function across field DC locations in multiple states. In this role, you will partner with LR & HR leaders to oversee key LR initiatives aligned to the broader organizational strategy, and work as a trusted adviser providing support and guidance to leaders of all levels. You will serve as the LR subject matter expert for a team of over 10,000 associates while working closely with the Sr. Manager of Labor Relations to implement a long term strategy for elevating the LR function and capabilities across the organization.
You will:
Handle labor relations activities and demonstrate LR expertise, excellent judgment, and highly developed analytical, interpersonal, problem-solving and communication skills.
Perform site assessments, develop action plans, and provide guidance as necessary.
Support HR and Ops partners in handling labor relations related concerns.
Will stay attuned to organizational and operational changes across the Company to identify potential labor relations risks and develop plans to address proactively.
Leverage resources and actively collaborate with HR Leadership and Legal partners to ensure the applicable policies, training and risk mitigation strategies are in place to support our company mission and values.
Conduct LR risk & trend analysis for all field locations, and implement proactive network and site specific risk mitigation strategies in partnership with field HR Business Partners.
Partner with HR Business Partners to oversee implementation of action plans stemming from site assessments, trends, and/or labor activity in support of enhancing our overall employee experience.
Proactively identify opportunities for elevation and take appropriate partners to implement processes that mitigate risk and improve the employee experience.
Foster the culture of proactive positive employee relations across all levels of leadership.
You are:
An excellent communicator, able to present information in a clear and concise manner orally and in writing to ensure others understand ideas; appropriately adapt message, style, and tone to accommodate a variety of audiences
Objective, approachable and able to interact effectively with all levels of employees both in person and virtually in a positive and respectful manner
Able to maintain the highest level of personal integrity and confidentiality
Adaptable and flexible, you are motivated to drive results in a fast-paced environment where change is a constant, and can meet deadlines with a strong sense of urgency and adaptability
A people advocate + culture curator: your passion for solving people problems a
and dedication to delivering a positive employee experience make you an awesome ambassador for our culture & team
You operate and live by our core values, the HelloFresh DNA: Speed & Agility, Relentless Prioritization, Egoless Environment, Learning Never Stops, and Data-Drivenness
You have:
Bachelor's degree required
Minimum 5+ years of Labor and Employee Relations experience preferably in a field operations or distribution environment
Experience managing a LR and ER function across multiple states strongly preferred
Strong knowledge and experience with federal, state and local employment and labor laws
Ability to develop processes and manage multiple projects simultaneously
Demonstrated ability to influence leaders of all levels
Experience analyzing and using metrics to identify vulnerabilities and drive improvements in the employee experience
High level of comfort working autonomously and recommending strategic changes
Ability to develop and execute a proactive employee and labor relations strategy focused on building leadership skills to promote employee engagement
Attention to detail and excellent interpersonal, problem-solving, listening, verbal and written communication skills
Required travel to sites monthly or as needed, sometimes at short notice
Bilingual or Multilingual verbal communication skills a plus
You'll get:
Competitive Salary & 401k company match that vests immediately upon participation
Generous parental leave of 16 weeks & PTO policy
$0 monthly premium and other flexible health plans
75% discount on your subscription to HelloFresh (as well as other product initiatives)
Snacks, cold brew on tap & monthly catered lunches
Company sponsored outings & Employee Resource Groups
Collaborative, dynamic work environment within a fast-paced, mission-driven company