Forklift Operator, 2nd Shift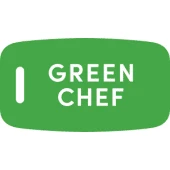 Green Chef
Lake Zurich, IL, USA
Posted on Wednesday, July 19, 2023
2nd Shift: Thursday-Monday 5 PM-3:30AM
Pay: $25.00 hourly
Job Description:
The Forklift Operator receives product for the day's production and transports materials safely and efficiently to the appropriate areas of the facility. The Forklift Operator also picks product from inventory as needed, makes adjustments on the computer, and adheres to all safety protocols.
You will:
Loading, unloading, shipping, and receiving warehouse items.

Transporting materials to different locations within the facility.
Optimizing loads to ensure operational efficiency.
Securing loads to the machine before transportation.
Inspecting for damages to vehicles.
Operating and managing technical equipment.
Picking and wrapping orders for shipment.
Identifying workplace safety hazards.
Adhering to safety management standards.
Adhering to production schedules.
At minimum, you have…
High school diploma or GED
Valid fork-lifting certificate preferred
Excellent hand-eye coordination.
Proficiency in operating technical machinery and RF scanners.
Good physical condition.
Mathematical aptitude.
Good organizational skills.
Attention to detail.
Good written and verbal communication.