Senior Director, Marketing Innovation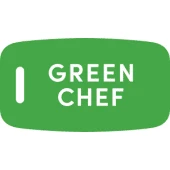 Green Chef
Marketing & Communications, Sales & Business Development
New York, NY, USA
Posted on Saturday, July 15, 2023
We have distinct meal services that cater to everyone with the most menu variety in the market, which allows us to reach an incredibly wide and diverse population of people. The HelloFresh team is diverse, high-performing, and international, and our work environment is an inspiring space where you can thrive as a result.
We're hiring a Senior Director of Marketing Innovation as a key member of our Marketing Leadership Team. This role is responsible for discovering and scaling new ways in how we do marketing and scale them. We consider this role an incubator role that will prepare the successful leader over several months to be ready to lead any of our larger marketing teams and marketing initiatives in the future. The successful candidate will experience and own key aspects of our marketing portfolio. The person will rotate across different parts of our marketing organization and the role will make them ready to become a future senior leader in our marketing organization.
In this role you will develop data driven solutions across several marketing teams (e.g. Growth, Customer Acquisition, Retention and Reactivation) with the goal to unlock new opportunities. You will be the owner and leader of several initiatives across marketing and responsible for a team which you will hire and scale. You'll work cross-functionally with leaders across all levels in the Marketing, Product, Pricing, Analytics, Finance, Tech and Reactivation team
Job Description:
You will …
Be a hands-on data driven marketing innovator.
Identify new marketing opportunities to scale our business in the long-run.
Test and scale marketing activities quickly (e.g. proof of concept) and take full ownership of defined topic (e.g. mobile engagement marketing).
Build and lead a small team of data driven marketers.
Develop marketing strategies in a defined area with the goal to acquire and retain new customers.
At a minimum, you have...
10-12 years of relevant work experience in data driven product marketing, product management and/or performance marketing.
A track record in driving growth across in product and/or performance marketing
Ability to make decisions based on data, but also make the right judgment calls when data is not (yet) available
Outstanding written and verbal communication skills with a proven ability to lead effective meetings.
Outstanding experience to work in a data driven environment and deduct and verify strategies based on data.
A pragmatic, hands-on mentality to drive towards impact
You ruthlessly prioritize and do not believe that a lot can do the job, but with the right priorities we can achieve more.
You thrive in an egoless environment.
You are willing to take bold bets to succeed - but at the same time are open to fail to learn from these failures to achieve even more in the future.
You'll get…
The most exciting job in the food and ecommerce space
Competitive Salary & 401k company match that vests immediately upon participation
Generous parental leave of 16 weeks & PTO policy
$0 monthly premium and other flexible health plans effective first day of employment
75% discount on your subscription to HelloFresh (as well as other product initiatives)
Collaborative, dynamic work environment within a fast-paced, mission-driven company