Senior Software Developer (Backend)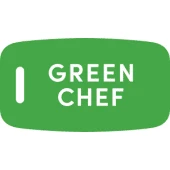 Green Chef
Software Engineering
Toronto, ON, Canada
Posted on Thursday, July 6, 2023
S'more about the team
We are hiring developers for the Supply Chain Management team in North America. The vision for SCM tech is to build the world's leading, scalable, fully integrated, food supply chain management platform. Our goal is to develop and deliver scalable supply chain solutions, rapidly with high quality, and with the features that meet the needs of our core stakeholders today, tomorrow, and for the next 2-4 years. Sometimes, this means creating new, stable software solutions that are shared across business units and geographies.
We are looking for developers who are excited by great code that scales well. As a member of our SCM team, you'll work with highly-skilled engineers who have been solving problems in this space for quite some time, and have turned HelloFresh into the #1 meal delivery service in the world!
Lettuce share what this role will be responsible for
Work on a team building features with other engineers, product owners, and designers

Participate in the design, development, deployment and operations of the microservices we develop, using best practices, and pair/mob programming

Collaborate with other engineers, technical program managers, product leads, team leads, vice presidents, and other stakeholders

Have used state-of-the-art technologies like Kotlin, Kafka, GoLang, Kubernetes, Airflow, Docker and more
Sound a-peeling? Here's what we're looking for
Application of the HelloFresh DNA and curiosity to tackle challenges in Supply Chain Management

Kotlin, Java/JEE, React, and Go. Don't have experience with many of them? No problem, as long as you have experience with any relevant transferable technologies and willingness to learn our tech stack will set you apart

Knowledge in writing tests and working with databases and other data stores

You thrive in the opportunity to collaborate and mentor team members, while also sharing practical knowledge and trends

Actively looks out for potential problems in delivering code and proactively addresses them
Let's cut to the cheese, this is why you'll love it here
Box discount - 75% discount on weekly HelloFresh and Chefs Plate meal kits
Hybrid work model- flexible arrangement offering 50% remote work (learn more below!)
Trust & support- own your work and push your ideas from inception to execution
Growth & development- we support your career progression and provide learning and development opportunities
Work hard & have fun- we take our work seriously, but we don't take ourselves too seriously. From team socials to HQ Wellness Wednesdays, you'll have plenty of opportunity to experience the fun!
Our office- With comfy couches, an array of board games, a gorgeous rooftop patio, and more - we have it all! Did we mention that we also have an incredible test kitchen where delicious meals are constantly ready to be tasted?
Food puns- this one is kind of a big dill if you haven't already noticed. We even have some punny meeting room names!