Production Lead- Goodyear, AZ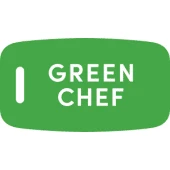 Green Chef
Goodyear, AZ, USA
Posted on Saturday, July 1, 2023
As a Lead Fulfillment Associate, you will coordinate activities and provide coaching and guidance to workers on the production line. The Lead Associate works alongside and with the team, stepping in as needed to ensure maximum productivity. The Lead is responsible for following and enforcing all safety, GMP and SQF policies/procedures, as well as adherence to PPE/hygiene policies, in cooperation with the supervisor.
Job Description:
You will...
Respectfully communicate with all co-workers. Ensure effective employee relations. Provide employee instructions to provide advice on how to properly perform their task (i.e. how to put kit boxes in the assembly box or to maintain single piece flow on their line).

Respectfully support and follow direction from all managers and supervisors about line performance.

Keep track of line count

Work to continuously improve in all areas. Ensure all actions better the business of HelloFresh and do not break any company policies.

Coach all employees to follow HelloFresh policies and procedures

Train new employees on standard operating procedures

Performs duties of workers supervised, as needed

Reports defective materials or questionable conditions to the Quality Assurance and/or Supervisor.

Maintains the work area and equipment in a clean and orderly condition and follows prescribed safety regulations.

Completes tasks as directed by with minimum supervision.

Update production numbers in the computer system; must be able to use a computer and type/data entry

Report food safety and quality problems to personnel with authority to initiate action
You are…
Leadership and fostering team cooperation for a large group of employees

Results Driven

Time Management: maintaining momentum and keeping employees on task to meet goals and deadlines

Basic mathematics

Communications: expresses ideas and thoughts clearly and with tact and diplomacy.
At a minimum, you have...
High school diploma or GED.

One year of related experience is preferred.

Must be at least 18 years old.

Must be able to read, write and speak English.

Must be willing and able to work the entire schedule as we cannot accommodate partial shifts or early/late arrivals.

Must be able to count and have basic math skills (addition, subtraction, multiplication, division and fractions).
It is the policy of HelloFresh/Factor not to discriminate against any employee or applicant for employment because of race, color, religion, sex, sexual orientation, gender identity, national origin, age, marital status, genetic information, disability or because he or she is a protected veteran.