Forklift Operator-Goodyear, AZ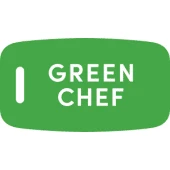 Green Chef
Goodyear, AZ, USA
Posted on Saturday, July 1, 2023
Pay: $20.00 hourly
As you may have read in the news …..
"HelloFresh Acquires Ready-to-Eat Meal Company Factor75, Inc."
The acquisition marks the next step in HelloFresh's growth plan in the US to strengthen its leading position and to expand its total addressable market
Both companies will benefit from their combined resources, operational excellence and data-driven approach
We are extremely excited by this news as we add to the range of products available to our customers.
So what is Factor_?
We believe that health and wellness starts with food and what you put into your body. Our goal is to help our customers achieve their health and wellness goals. We focus on being physically fit and healthy with nutritious, purposeful eating. We want to help real people achieve real results without sacrificing time and energy trying to sort through the overwhelming amount of information.
We use the freshest, highest quality ingredients available, and our in-house culinary team is constantly working to optimize the nutritional value of every single meal. Meals arrive fresh and are fully prepared- simply heat in the microwave or oven and enjoy!
Job Description:
The Forklift Operator receives product for the day's production and transports materials safely and efficiently to the appropriate areas of the facility. The Forklift Operator also picks product from inventory as needed, makes adjustments on the computer, and adheres to all safety protocols.
Forklift Operator Responsibilities:
Loading, unloading, shipping, and receiving warehouse items.

Transporting materials to different locations within the facility.

Optimizing loads to ensure operational efficiency.

Securing loads to the machine before transportation.

Inspecting for damages to vehicles.

Operating and managing technical equipment.

Picking and wrapping orders for shipment.

Identifying workplace safety hazards.

Adhering to safety management standards.

Adhering to production schedules.
Forklift Operator Requirements:
High school diploma or GED

Valid fork-lifting certificate preferred

Excellent hand-eye coordination.

Proficiency in operating technical machinery and RF scanners.

Good physical condition.

Mathematical aptitude.

Good organizational skills.

Attention to detail.

Good written and verbal communication.