Associate Maintenance Manager, PM Shift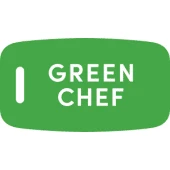 Green Chef
Newnan, GA, USA
Posted on Friday, June 30, 2023
At HelloFresh, we want to change the way people eat forever by offering our customers high-quality food and recipes for different meal occasions. Over the past 10 years, we've seen this mission spread around the world and beyond our wildest dreams. Now, we are a global food solutions group and the world's leading meal kit company, active in 18 countries across 3 continents. So, how did we do it? Our weekly boxes full of exciting recipes and fresh ingredients have blossomed into a community of customers looking for delicious, healthy, and sustainable options. The HelloFresh Group now includes our core brand, HelloFresh, as well as: Green Chef, EveryPlate, Chefs Plate, Factor_, and Youfoodz.
Position: Associate Maintenance Manager
Reports to: Maintenance Manager
Come see what's cookin' at HelloFresh!
At HelloFresh, we want to revolutionize the way we eat by making it more convenient and exciting to cook meals from scratch. We have offices all over the world and we deliver delicious meals to millions of people. We are the industry leader in meal-kit subscription services and we're growing all the time. We have distinct meal-kit services that cater to everyone with the most menu variety in the market, which allows us to reach an incredibly wide population of people. The HelloFresh team is diverse, high-performing, and international, and our work environment is an inspiring space where you can thrive as a result. We are looking for an experienced maintenance supervisor who can support automation infrastructure and heavy equipment that supports our warehouse teams.

You will...

• Responsible for directing and supervising a group of employees involved in facilities operations procedures regarding housekeeping, janitorial, maintenance and overall upkeep of the distribution center
• Plan and assign work of subordinates.
• Develop and/or adapt inspection equipment to meet GMP standards, make suggestions with regard to procedures, standards and equipment to facilitate work and maintain efficiency and productivity.
• Analyze facts or circumstances surrounding individual problems to determine what action should be taken within the limits of standard practices.
• Responsible for compilation and maintenance of inspection reports and records.
• Investigate and determine cause of faulty work and consult and advise other departments as to corrective measures.
• Provide all employees with necessary tools, proper training and corrective direction.
• Occasionally required to communicate with other departments within the distribution center in order to collaborate and solve problems
• Maintain discipline, morale and harmonious relations among subordinates.
• Investigate and adjust personnel problems within area of responsibility.
• Effectively recommend as to hiring, promotions, wage adjustments and terminations.
• Respectfully support and follow direction from management and completes tasks with minimum supervision.
• Train new employees on standard operating procedures (safety, GMP AND SQF policies /procedures, PPE / hygiene policies)
• Responsible for upkeep of equipment including reporting defective equipment to management
• Maintains the work area in a clean and orderly condition and follows prescribed safety regulations.
• Update data in the computer system; must be able to use a computer and type/data entry using computer programs (Microsoft Office, Google Sheets)
• Report food safety and quality problems to personnel with authority to initiate action
You have…

• Minimum of 3 years' experience in general building maintenance, HVAC, electrical, plumbing and processing equipment
• Working knowledge of OSHA, Good Manufacturing Practice (GMP), SQF, HACCP, FDA, USDA
• Skilled communicator with superior leadership skills
• Self-motivated, goal-oriented and ability to multi-task
• Passionate with a think-outside-the-box mentality
• Familiar PIT (powered industrial truck) and conveyor equipment
• Knowledgeable in LOTO procedures
• Proven ability to read, analyze and comprehend procedure manuals
• Methodical when filling out a work order
• Ability to define problems, collect data, establish facts and draw valid conclusions
• Effectively plan and organize work activities independent of direct supervisor

You'll get…

Competitive salary & 401K company match that vests immediately upon participation
Paid parental leave (16 weeks)
Generous PTO policy
Day one benefit coverage for health/dental/vision ($0 monthly premium and other flexible health plans)
75% discount on your subscription to HelloFresh, as well as other product initiatives
Snacks, coffee & catered meals
Company sponsored outings & Employee Resource Groups
Collaborative, dynamic work environment within a fast-paced, mission-driven company