Director, Third Party Operations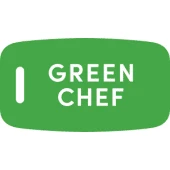 Green Chef
Operations
Boulder, CO, USA
Posted on Saturday, June 17, 2023
Role: Director, Third Party Operations
Target Level: Director
Location: Boulder, CO; New York, NY
Reports to: Senior Director, Logistics
Come see what's cookin' at HelloFresh!
At HelloFresh, we want to revolutionize the way we eat by making it more convenient and exciting to cook meals from scratch. We have offices all over the world and we deliver delicious meals to millions of people.
We are the industry leader in meal-kit subscription services and we're growing all the time. We have distinct meal-kit services that cater to everyone with the most menu variety in the market, which allows us to reach an incredibly wide population of people.
The HelloFresh team is diverse, high-performing, and international, and our work environment is an inspiring space where you can thrive as a result.
Director, Third Party Operations Job Description:
HelloFresh is searching for a Director to lead a motivated team tasked with managing HelloFresh's Third Party Operation sites including our Co-Manufacturing Network and Warehouse sites. You will identify, screen, and launch new partners, deliver cost savings and performance improvements, provide guidance on operational execution, and set the department's strategic priorities. You will oversee all budget and operational KPIS, identify and deliver cost savings and performance improvements, lead operational execution, and set the department's strategic priorities. The Director, 3P Operations understands how details add up to strategic success and will deliver a clear roadmap to achieve the team's long-term goals. We're searching for a leader who is excited to build something meaningful and share it with the world! You will be asked to travel up to 25% within the United States, with occasional travel internationally.
You will...
Provide strategic direction, development oversight and performance optimization for HelloFresh's 3P operations programs.
Define the future state of warehousing needs, ensure robust processes and tools are aligned with external partners, transform our inbound network to a best in class operation, work alongside product development and network planning and design to ensure a robust end to end supply chain, and report to Executive Leadership on your vision and execution
Report to Senior Director and work with senior leadership on departmental plans and growing the vendor-manufacturers' network
Set the strategy and own execution to meet all KPIs and business goals
Provide cross-functional leadership to our 3P network and immerse yourself in daily operations to increase productivity, promote scaling, encourage innovation, and build an excellent culture internally and with external partners
Build an operations team that raises the bar for operational excellence and achieves an outstanding customer experience
Create and prioritize the implementation of processes and frameworks that bring daily efficiency
Seek opportunities to improve data; use analytics to allow new capabilities, cost savings, and improved customer experience
Champion continuous improvement in safety, quality, cost, and delivery while growing and expanding capabilities within the vendor network
Oversee department budget to ensure goals are met with maximum efficiency.
Drive a customer-focused environment committed to delivering the highest quality product to our customers
You are…
Passionate, imaginative, and able to articulate a clear vision when leading others
Strategic: you recognize and resolve situations that are ambiguous or challenging and use logic to identify alternatives, evaluate, and present solutions while thinking about contingency plans
A demonstrator of technical skills and proficiency through presentation and analytical tools necessary for creating visually and verbally engaging content/reports
Versatile: you enjoy solving a broad range of issues and excel in growth environments
Experienced in leading teams and encouraging collaborations at all levels and departments of an organization
Adventurous, optimistic, and bold in making decisions and taking calculated risks
A friend to data and analytics. Can conduct and evaluate analyses, identify points of improvement, and develop clear solutions and strategies from the findings
A seeker of knowledge to understand how things work, why they work the way they do, and question things to continuously learn
Dedicated to providing the best possible experience for the HelloFresh customer
You have...
Bachelor's degree and 10 years experience managing fulfillment & production operations in food, beverage, or perishables, manufacturing or distribution. Masters or MBA a plus.
Ability to travel up to 25% within the United States and internationally
Record of managing a growing team in a dynamic department
Made important contributions to shaping our culture. Our culture is an important part of our success, and you will be directly responsible for shaping it
A comprehensive background in Operations, Procurement, and Vendor Management
Willing and available to work weekends and/or night shifts when needed, subject to needs of the business. Expectation of 1 pre-scheduled weekend coverage shift every 4-6 weeks.
This position's essential functions demand the performance of the following physical requirements with or without reasonable accommodation:
Prolonged periods working at a desk and on a computer
Read information on a computer screen and inputting data into a computer system

You'll get…
Competitive Salary & 401k company match that vests immediately upon participation
Generous parental leave of 16 weeks & PTO policy, as well as paid holidays off
$0 monthly premium and other flexible health plans
Amazing discounts, including up to 75% off HelloFresh subscription
Emergency child and adult care services
Snacks & monthly catered lunches
Collaborative, dynamic work environment within a fast-paced, mission-driven company
It is the policy of HelloFresh not to discriminate against any employee or applicant for employment because of race, color, religion, sex (including pregnancy), sexual orientation, gender identity, national origin, age, marital status, genetic information, disability, because they are a protected veteran, or any other protected classification under federal, state, or local law.