Senior Manager, Growth Strategic Projects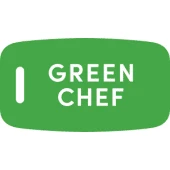 Green Chef
Sales & Business Development
Boulder, CO, USA · New York, NY, USA
Posted on Friday, June 16, 2023
Senior Manager, Growth Strategic Projects
We are looking for a Senior Manager, Growth Special Projects to support marketing innovation for our brands. This role will report to the Vice President, Meal Kits Marketing and collaborate across multiple functions including Marketing, Digital Product, Physical Product, and Operations to launch new, innovative projects to drive growth across all meal kit brands in our US portfolio. Projects could include testing new business models, marketing and sales channels, target customer segments, messaging/positioning for our brands, and a variety of other projects that attract more customers to the brand or improve our customer experience and retention.
Our ideal candidate is an ambitious, innovative generalist who can come up to speed quickly and tackle any project, taking it from planning through launch and scaling. The candidate is a strong communicator who is able to work with internal and external stakeholders to secure support where needed, but is also able to execute independently with limited guidance when required.
You will…
Dig into consumer and industry trends, analyze current marketing strategies, and identify new opportunities for growth.
Collect growth ideas from across the organization and prioritize them based on impact, feasibility and effort required.
Build data-driven business cases and rally cross-functional support for new growth initiatives.
Initiate and manage complex, cross-functional innovation projects focused on driving growth for our brands.
Employ test & learn methodologies and rapid testing & iteration to drive results.
Operate in a highly cross-functional role, partnering closely with Growth Marketing, Product, Engineering, Brand, Analytics, UX Research, etc to improve the user experience to drive incremental conversion volume, engagement, and retention.
Present regularly to senior leadership.
Adapt with speed & agility to dynamic business needs and/or performance changes.
You are…
Bold: you're adventurous, outgoing and optimistic; you're confident making decisions and taking calculated risk.
Entrepreneurial Spirit: you have the vision, passion, and imagination; you are not afraid to ask, 'what if' and constantly challenge the status quo.
Versatile: you roll with the punches and don't get overwhelmed easily; you enjoy grinding away at issues and have a knack for delivering results in constantly changing environments.
Analytical: data is your friend; you're able to translate numbers into action and pave the way for efficiency.
Team-oriented: you have a track record of working with cross-functional teams and cultivating collaborative partnerships at all levels and departments of an organization.
Strategic: you recognize and resolve situations that are ambiguous or challenging and use logic to identify alternatives, evaluate, and present approaches to solving complex problems while thinking in terms of contingency plans.
Customer-focused: slightly obsessive-compulsive when it comes to customer experience and strive to deliver a product that is second to none
At a minimum, you have…
4+ years of experience in a growth-oriented role within a high-growth startup or top-tier consulting environment (quality of experience matters more than quantity).
Experience developing innovative strategies to drive growth.
Experience collaborating with and influencing cross-functional teams across different offices.
Strong project management skillset.
Strong communication and presentation skills.
Comfort with ambiguity and turning abstract, unstructured ideas into structured projects and tests.
Willingness to travel (up to 25% of the time).
BA/BS degree.
Some experience in online marketing channels such as paid social, display advertising, and/or search engine marketing preferred.
You'll get…
Competitive salary, 401k with company match that vests immediately upon participation, and company equity plan based on role.

Generous PTO and parental leave of up to 16 weeks.

Comprehensive health and wellness benefits with options at $0 monthly, effective first day of employment.

Tuition reimbursement for continuing education.

Up to 75% discount on subscriptions to HelloFresh meal plans (HelloFresh, Green Chef, Everyplate, and Factor_),

Access to 6 different Employee Resource Groups (ERGs) including those for minorities, women, veterans, parents, and LGBTQ+,

Inclusive, collaborative, and dynamic work environment within a fast-paced, mission-driven company that is growing exponentially year over year.