Staff Engineer, Backend (SCM)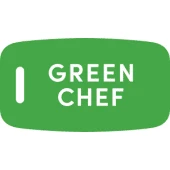 Green Chef
Software Engineering
Remote
Posted on Wednesday, June 14, 2023
S'more about the team
We are a close-knit group of engineers of different stripes - developers, testers, and product owners - who are working together to solve interesting e-commerce and supply chain problems around how people eat. Sometimes, this involves executing experiments to improve the user journey and making it easier for our customers to buy amazing food. Sometimes, this means creating stable software solutions that keep our distribution centers running.
We are looking for developers who are excited by great code that scales well. As a member of our Toronto team, you'll work with highly-skilled engineers who have been solving problems in this space for quite some time, and have turned HelloFresh into the #1 meal delivery service in the world!
Here at HelloFresh, the learning never stops. We expect you to learn every day, both through your work and beyond. We tend to set ambitious learning OKRs for each employee, and then support you through dedicated self-development time and learning budget.
If you value speed and agility and believe in a data-driven development space, this is the place for you. The ideal candidate for this role will leverage data - test results, logs, defect rates - to ruthlessly prioritize the work that needs to be done and collaborate with both local and international teams to find MVP solutions.
Lettuce share what this role will be responsible for
Take ownership of the architecture, design, development, deployment and operations of the microservices you will develop, using DevOps practices, pair programming and other cutting edge methodologies

Be active, solution-oriented member of autonomous, cross-functional agile teams collaborating with Product Owners, Front-end Engineers, Designers, and Business Intelligence teams

Having an in-depth understanding of HelloFresh's core product and architecture, and act as ambassador for software solutions offering support and mentorship to colleagues

Work with state-of-the-art technologies like Kafka, RabbitMQ, Spark, Kubernetes, Istio, and more
Sound a-peeling? Here's what we're looking for
Solid back-end experience within Microservice architecture. Kotlin or Python experience is preferred

Additionally, experience with front end development, specifically with react is a plus

Experience working with Docker and container orchestration technologies such as Kubernetes

As well as experience in CI/CD methods and practices

Practical experience of TDD, BDD, DDD and distributed architectural patterns

Background working with event-driven architectures using RabbitMQ and/or Kafka

Experienced in end-to-end development processes, including unit, integration & functional testing, distributed architecture, application tuning/profiling, and continuous integration

You thrive in the opportunity to collaborate and mentor team members, while also sharing practical knowledge and trends

Interacting with front-end developers, designers, product managers and our teams around the world is very much part of our day-to-day, so communication skills are vital. We are looking for strong problem-solvers who can apply their engineering skills to a wide range of platforms and environments, while also acting as an ambassador to coach team members and stakeholders.
Let's cut to the cheese, this is why you'll love it here
Box discount

- 75% discount on weekly HelloFresh and Chefs Plate meal kits

Hybrid work model

- flexible arrangement offering 50% remote work (learn more below!)

Trust & support

- own your work and push your ideas from inception to execution

Growth & development

- we support your career progression and provide learning and development opportunities

Work hard & have fun

- we take our work seriously, but we don't take ourselves too seriously. From team socials to HQ Wellness Wednesdays, you'll have plenty of opportunity to experience the fun!

Our office

- With comfy couches, an array of board games, a gorgeous rooftop patio, and more - we have it all! Did we mention that we also have an incredible test kitchen where delicious meals are constantly ready to be tasted?

Food puns

- this one is kind of a big dill if you haven't already noticed. We even have some punny meeting room names!